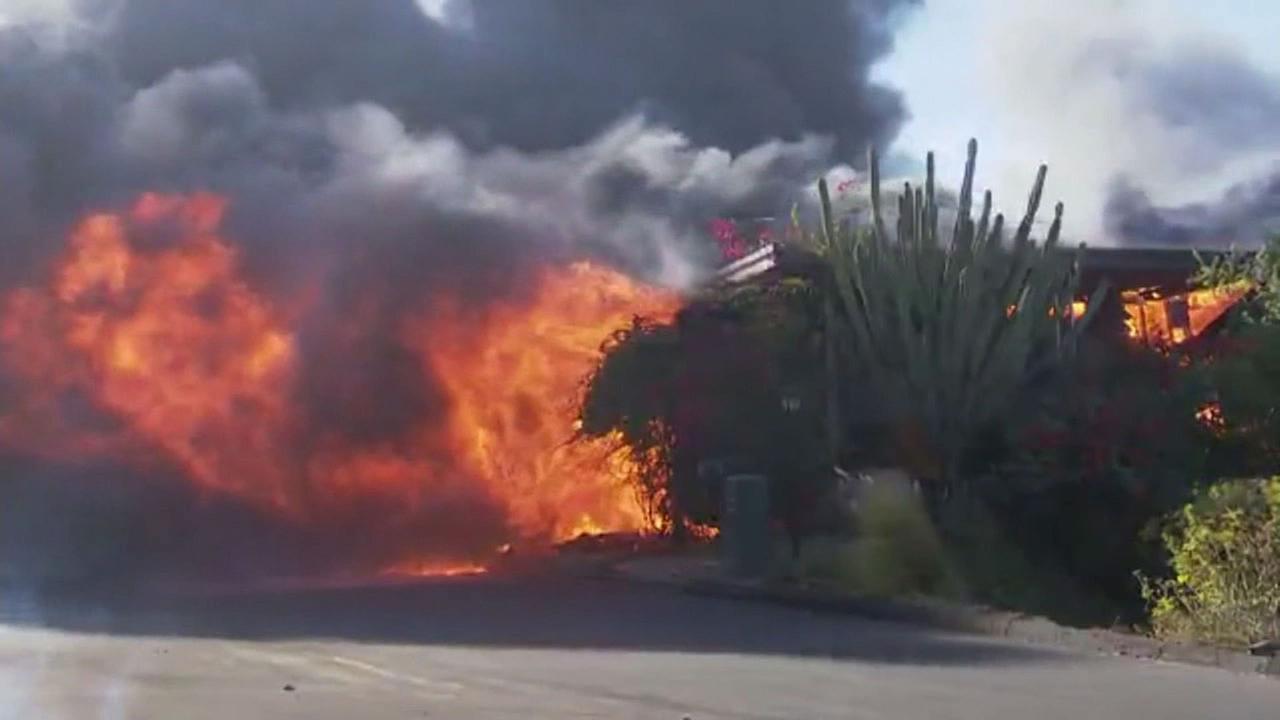 [ad_1]
FALLBROOK, Calif. (KABC) –
A blazing fast-moving fire in northern San Diego County on Thursday has leveled 2,500 acres, quickly destroying several houses in its path.
Gob. Jerry Brown declared a state of emergency in the county, in addition to the counties of Los Angeles and Ventura, where other mbadive fires burned.
Called the Lila Fire, the fire broke out shortly after 11 a. M. In the middle of the weather west of Interstate 15 and north of Lilac Road in Pala Mesa near the Fallbrook area.
Within one hour, the burned area had grown to approximately 50 acres, and by 5 pm, the fire charred 2,500 acres with 0 containment.
Cal Fire Authorities said that 20 structures were destroyed and several are still threatened because the fire is growing at a dangerous speed.
Two people were injured, but details about the extent of their injuries were not known.
Among the evacuated sites were a mobile home park, Bonsall High School, Sullivan Middle School, Rancho Monserate Country Club and all neighborhoods along West Lilac Road.
Authorities established an evacuation center for the displaced at Great Oak High School in Temec ula and Stagecoach Community Park in Carlsbad.
Cal State San Marcos was closed until Friday.
The California Highway Patrol closed SR-76 from Gird Road to Old Highway 395 and blocked the last route between West Lilac Road and SR-76, according to Cal Fire.
The cause of the fire was not immediately known.
The city's news service contributed to this report.
(Copyright © 2017 KABC-TV, All rights reserved.)
[ad_2]
Source link