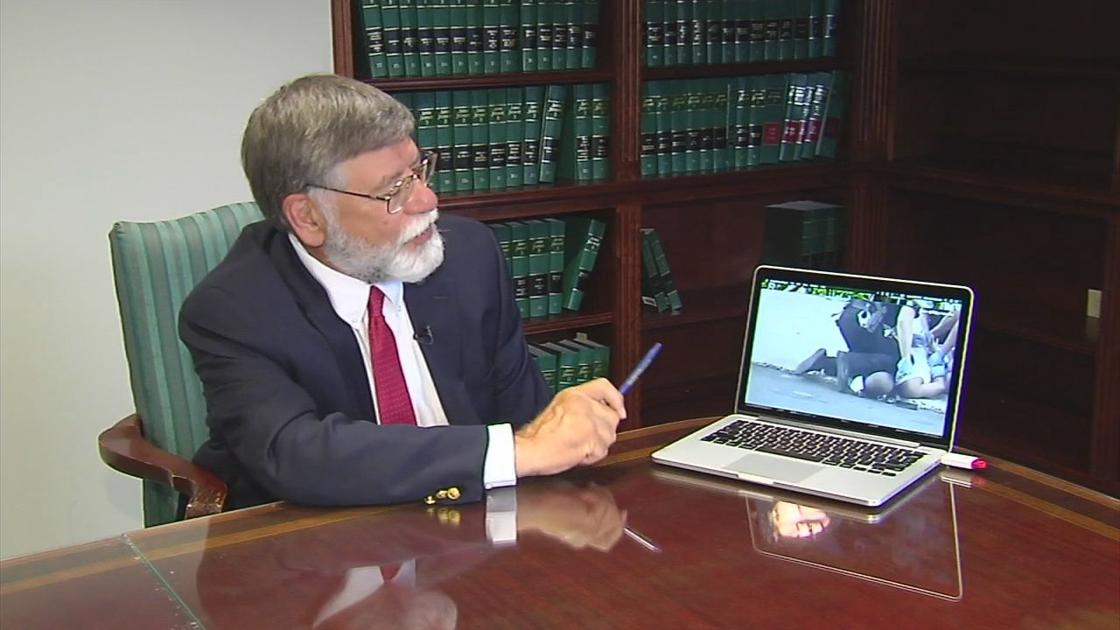 ALLENTOWN, Pa. – "Trying to contain someone's head. Is that the appropriate protocol in many situations?" I asked Emanuel Kapelsohn.
"Absolutely," he said.
Kapelsohn is a 40-year-old expert in the use of force who testifies both for and against police officers.
"To issue a final opinion, you would need to see all the videos and all the statements of the witnesses," he added.
But what you can see in a 23-second video clip of Allentown officers restraining a man, is very different from the George Floyd incident. Floyd died after an officer's knee was on his neck for nearly 9 minutes.
"The lower leg may be going through the person's neck, but you can see that the officer's shin is on his head or shoulder," he said as he watched the video.
"That is not a restriction of the neck. This is not going to cut off the air flow in the trachea, which is at the front of the throat, nor is it going to actively cut off the blood flow to the brain," Kapelsohn continued.
Kapelsohn, who also teaches police procedures, has literally written the book about him. The book, used by the Allentown Police Academy, says that checking someone's head is a common police procedure. This is especially true, he says, when a person acts erratically, they don't listen and they spit, which the Allentown police say the man was doing.
"I have to control the position of the head until you have a spit shield or a spit mask on them and that is what they appear to be doing according to the press release," he said.
Kapelsohn notes that the man was treated and released from the hospital after the incident. He is urging the public to wait for a final judgment until all the facts are known, but he admits that it can be difficult at this hypersensitive moment.
.