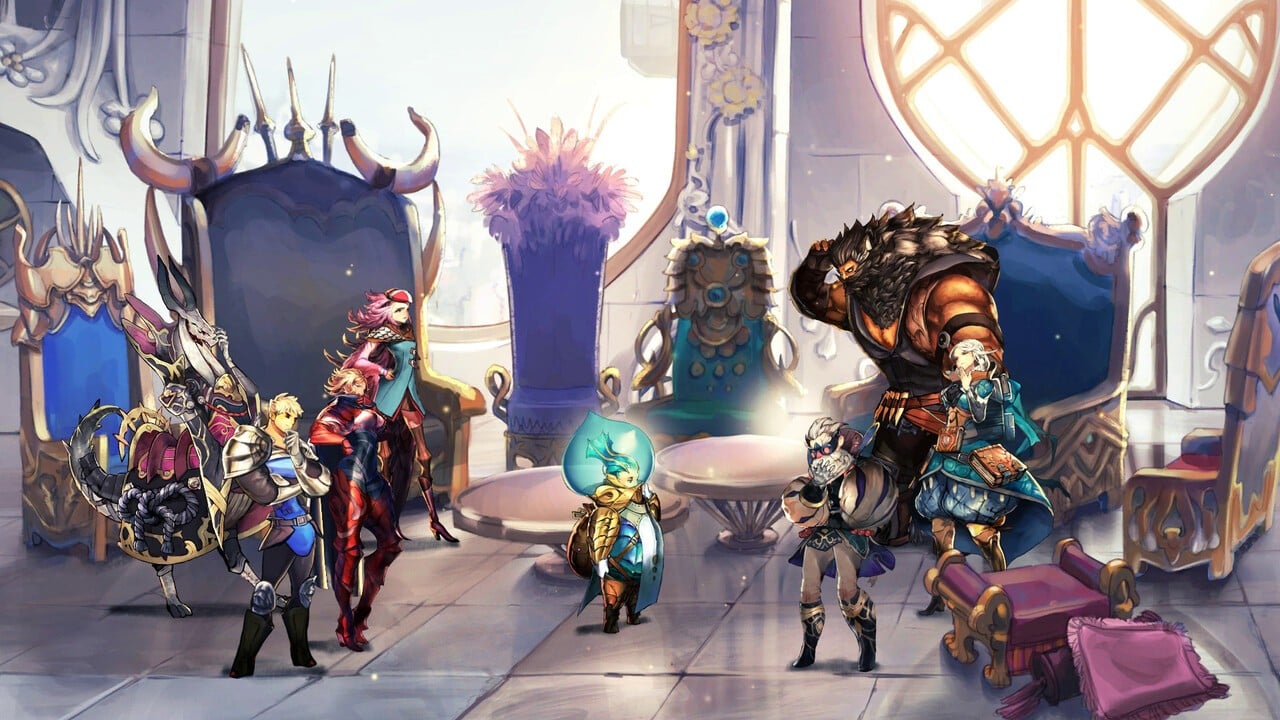 We'll let you decide if a plot written by the writer behind Final Fantasy X and Final Fantasy VII Remake is a selling point, but Kazushige Nojima is the biggest name behind Astria Ascending: A New JRPG for PlayStation 5 and PS4, which is will release later this year. "In a world where chaos looms, players take control of the demigods, a motley crew of eight heroes charged with the fate of the world," the press release reveals.
You will explore the world of Orcanon, "a richly imagined and fully animated 2D landscape with five cities and a dynamic weather system." The art has been imagined by Akihiko Yoshida and Hideo Minaba from CyDesignation, while Hitoshi Sakimoto from Final Fantasy XII is composing the score. "Work together to save the world, engaging in turn-based strategic battles using the innovative focus point system," the propaganda continues.
You can watch the ad trailer above, which introduces the story and the game. The developer promises over 30 hours of gameplay here, with plenty of side quests and minigames to extend your adventure along the way.