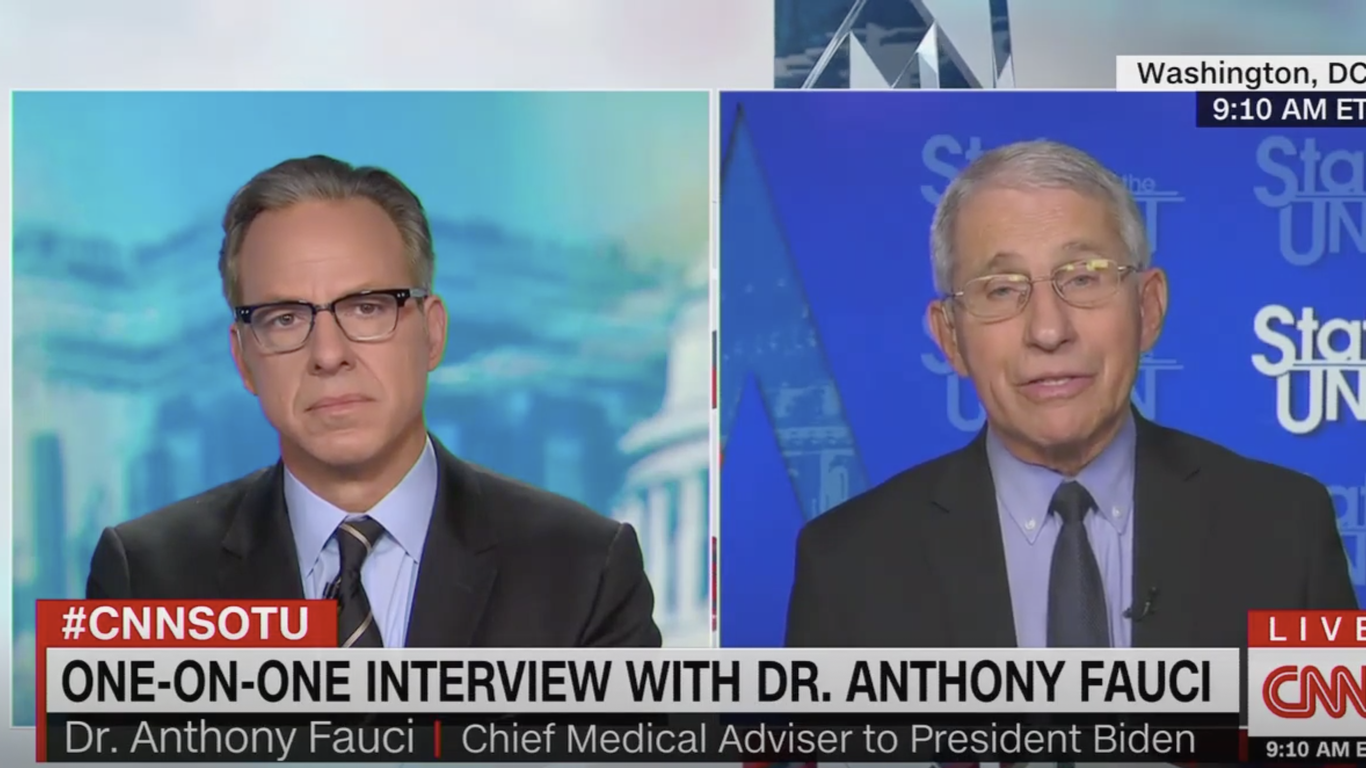 The Centers for Disease Control and Prevention is analyzing data suggesting that "3 feet is fine under certain circumstances" for social distancing guidelines, NIAID Director Anthony Fauci said on the "State of the Union" program. from CNN on Sunday.
Because it is important: One of the biggest hurdles for school administrators and a barrier to reopening is making sure students stay within the recommended 6 feet distance. Fauci said "it won't be long" for the CDC to potentially adjust official guidelines on social distancing policies, if the data suggests that a distance of 3 feet will not negatively affect people's safety.
Driving the news: A new study of Massachusetts public schools by the Beth Israel Deaconess Medical Center (BIDMC) found no "substantial differences" in the number of cases in school districts that implemented a 3-foot spacing policy between students versus a policy 6 feet.
According to Fauci, the CDC is launching its own study. "When the data shows that there is the ability to measure 3 feet, they will act accordingly."
Fauci added: "I talk to the CDC, to Dr. Walensky every day. She is very aware of the accumulation of data and the fact that her team will act on the data the way it always does."