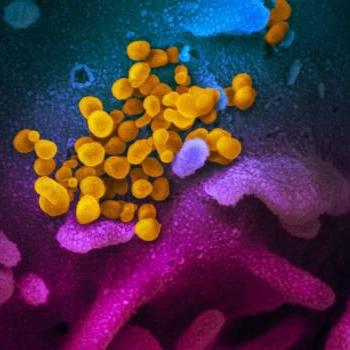 Updated 6:35 pm Another Fairbanks resident has died, according to a state report released on Tuesday afternoon, due to complications associated with COVID-19.
The person was a person in his 40s. The current death toll for Alaskans sits at 22.
Six Fairbanks North Star Borough residents – five in Fairbanks and one in the North Pole – are among 137 new cases of COVID-19 reported statewide Tuesday by the Department of Health and Social Services. Of the total, 110 are residents of the state and 27 are non-residents.
Additionally, four new individuals have become sufficiently ill for warrant hospitalization, bringing the number of hospitalized individuals to 120 by mid-March.
Currently, 36 Alaskans are reported to be hospitalized with a confirmed case of the disease and awaiting the results of investigations of other hospital patients.
There are four COVID-10 positive patients, who are internally hospitalized and another patient who is undergoing investigations and awaiting test results.
As numbers increase across the state, Gov. Mike Dunleavy announced on Tuesday that from August 11, passengers in the state of Alaska would need a negative COVID-19 test result before arriving in Alaska.
Previous travel requires passengers to undergo a test before vigorous arrival, but if passengers were not able to obtain one, they could perform a test administered upon arrival at Alaska Airport. Now, passengers must provide proof of a negative test result upon arrival. At this time the governor had no information about the plan to implement the mandate.
"We're going in that direction," Dunley said.
As cases have increased in the state, this change was made to reserve several of these test kits, previously used on passengers, for Alaska, the governor said.
Residents of Alaska returning to the state can still get a test at the airport, the governor said.
Anchorage residents made up the majority of Tuesday's resident case, with 71 residents testing positive.
Other resident cases include six from Eagle River and Juno, according to reports from the state's health department; Three of Chugiak and Wasilla; Two of Kennai, Palmer and Seward; And one each from Cordova, Valdez-Cordova Census Area, Homer, Ketchikan, Prince of Wales-Hader Census Area, Southeast Fairbanks Census Area, Saltona, Utakiavik and United Yakut Borough and Huna-Angoon Census Area.
This brings the total number of Alaskans to test positive for the disease to 2,729, of which about 69% are considered active by state health officials.
Also on Tuesday, state health officials reported 27 new cases among non-residents.
They include three persons from Anchorage, whose reasons for being in the state remain under investigation, an unidentified industry worker in the United Bristol Bay and Lake and Peninsula Borough, three marine industry workers in Juno, two seafood industry workers, and an unknown person In the sewer, a visitor in the willow, two individuals in Wasilla who are unknown in the state, another unknown person in Big Lake, two seafood industry workers in Valdez, and a visitor and 10 others are currently in an undisclosed location .
This brings the total number of non-cases in the state to 621. It is unclear at this time how many of those cases are active.
Alaska has seen a sharp increase in daily affairs since late May when the governor implemented the final phase of his plan to reopen the state after months of massive closures to reduce the disease.
On May 22, the day the state reopened, "the rate of Alaska positive cases was about 10% of the total. On Tuesday it was more than 68%. Still, Dunleavy told reporters that he was about the size of the facade and the gathering." Does not support calls for a statewide mandate.
The governor defended his choice to abandon statewide mandates in favor of the suggestions and urged Alaskans to follow hygiene and distance guidelines, noting that their earlier occupations and social ceremonies were limited to businesses, the economy, For churches, religious events and others came at a cost. Ceremonies.
A total of 213,875 trials have been conducted statewide. The average percentage of daily positive tests for the last three days is 2.65%.
Contact staff writer Erin McGroarty at 459-7544. Follow on twitter.com/FDNMpolitics.
.