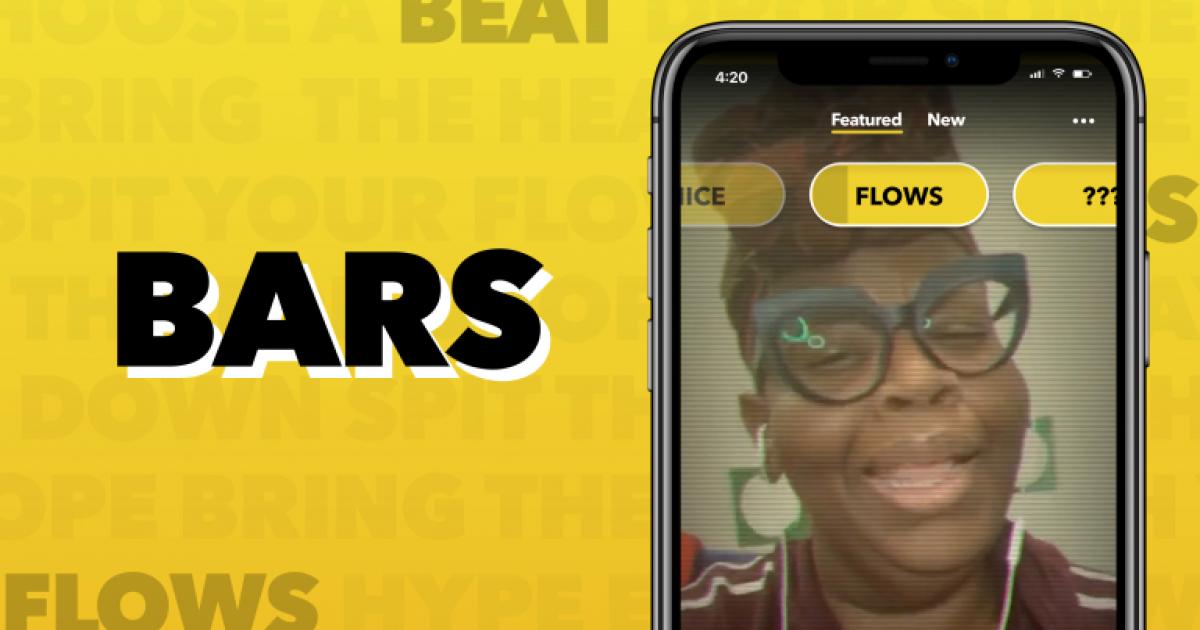 From Facebook, Inc. (NASDAQ: FB) New Product Experimentation, a research and development group, has introduced Bars, an application that allows users to create their own mini rap videos.
What happened: Bars provide professionally created beats for users, who then add their own lyrics and record themselves. For aspiring rappers who aren't as smart as the pros, the app can automatically suggest rhymes.
The app also features a "challenge" and freestyle mode with automatically suggested word clues. Different audio and visual filters are also included. Videos created on the bars can be saved to a user's camera roll or shared on social media platforms, and viewers enjoying the content can respond with a fire emoji.
See also: How to buy Facebook shares
"No formal rap experience is required," Facebook said on its NPE blog. "You can create something great, whether you've thought of a great couplet or been freestyle for years."
What happens next: The bars appear to be a challenge from Facebook for the TikTok short video format. Bars videos are up to 60 seconds long. It also mirrors TikTok's two-tab vertical video interface.
Bars is still in beta for iPhones and a formal release has not been scheduled. Facebook has created a waiting list for users, and US customers receive preferential treatment.
Photo courtesy of Facebook.
© 2021 Benzinga.com. Benzinga does not offer investment advice. All rights reserved.