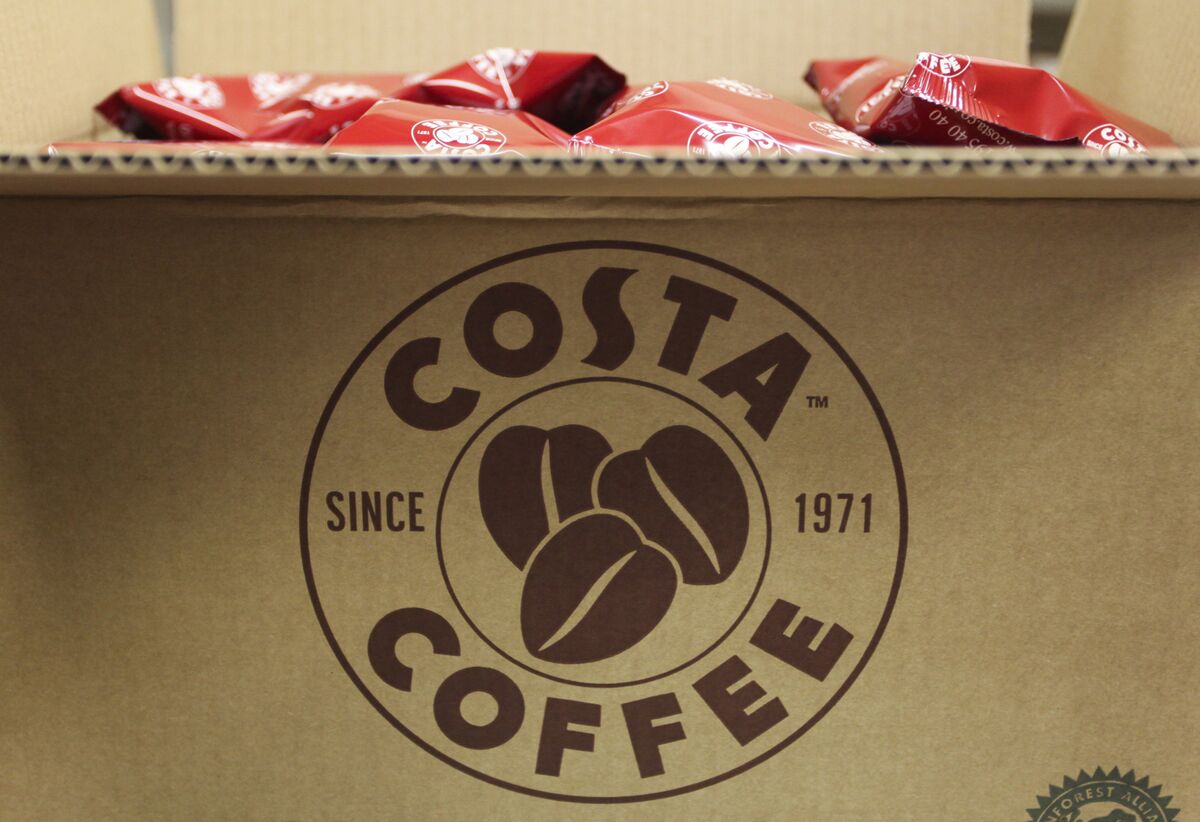 The emergence of Elliott Advisors in Whitbread Plc's shareholder registry reinforces pressure on the British company to consider splitting its Costa Coffee stores from its Premier Inn hotels.
Whitbread shares rose to 8.6 percent in London, the highest since September 2009 and more than when a smaller activist fund, Sachem Head, revealed a stake in December.
Elliott presented Whitbread management with a plan to split the company through a spin-off, the Financial Times reported. on Sunday, citing people familiar with the matter. Some analysts have argued for years that such a measure would generate greater value for shareholders. Whitbread CEO Alison Brittain said in January that the company remains open and committed to reviewing the structure of the company.

Morgan Stanley, Jamie Rollo [19659000] (Equal-weight, PT 4,200p)
Activism now likely to become the biggest driver of Whitbread's stock price, with a valuation away from deterioration of the fundamentals of the company. Elliott's spinoff proposal appears to be a "relatively minor risk" compared to a decommissioning plan involving the sale of real estate assets. "Pressure will grow in Whitbread to support his view that now is not the right time to separate." Stifel, Jeffrey Harwood
(Buy, PT 4,300p)
The current moderate outlook for consumer stocks in the UK and the recent trade difficulties in Costa mean that it is not a fact that a dismembered coast reaches a higher rating than Whitbread currently. "It is possible that Costa will be separated from the rest of the group, particularly if an attractive offer for that business arises."
Bernstein, Richard Clarke
(Deficient, PT 3,250p)
An informed valuation of GBP3 billion for Costa is "stretched" because it puts the asset at 12x Ebitda over the next 12 months, compared to 14x for Starbucks. "We are also more aligned with management's opinion that given the continued softness on the main street of the United Kingdom, China's opportunity has not yet been tested and there have been a number of recent investments in the brand, which is not the opportune moment to sell Costa ".
Numis, Tim Barrett
(Sustain, PT 4,300p)
It is "entirely logical" that the Whitbread Costa businesses and Hotels & Restaurants are split at some point, and the market will probably look through a "Poorly negative earnings momentum" period if there is a realistic potential for a split. "The main difficulty is knowing if Costa could get a premium from a direct sale."