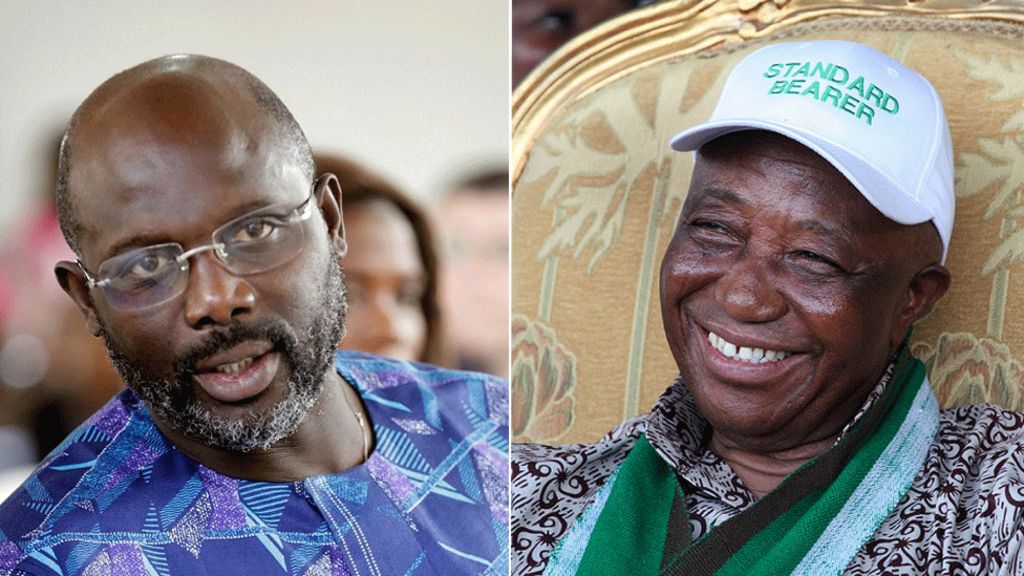 The Supreme Court of Liberia has ruled that the evidence of fraud during the first round of the presidential elections in October was insufficient to warrant a repetition.
This means that the final round of voting between the two main candidates, former footballer George Weah and Vice President Joseph Boakai, may continue.
The electoral commission will now set a date for the delayed vote.
Freedom Party representative Charles Brumskine, who finished third in the first round, had challenged the result.
The second round of voting to succeed President Ellen Johnson Sirleaf had initially been scheduled for November 7.
Liberia, which was founded by American slaves released in the 19th century, has not had a smooth transfer of power in 73 years.
Mrs. Sirleaf took office in 2006, after his predecessor, Charles Taylor, was forced to leave office by the rebels in 2003, ending a long civil war.
Taylor is currently serving a 50-year prison sentence in the United Kingdom for war crimes related to the conflict in neighboring Sierra Leone.
Source link