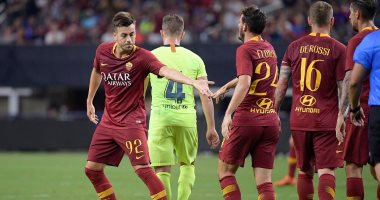 Barcelona lost to Roma 4-1 in their match against the United States in the Champions League.
Roma, Stephan Al Sharawi, Alessandro Florenzi, Brian Crestante and Diego Perotti scored in the 35th, 78th, 83rd and 86th minutes respectively, while Barcelona's goals came from Ravenna and Malcolm in the 7 and 50 minutes.
Roma will play Real Madrid on August 8 in the same tournament, while Barcelona will play with AC Milan on the fifth of the same month.
Barcelona meet Sevilla on August 12 in Tangier, Morocco, in the Spanish Super Cup.
Barcelona 's first goal
[Roma goal] Barcelona 's second goal
[2] Roma goal
Rome goal III
Barcelona goal against Roma


Source link