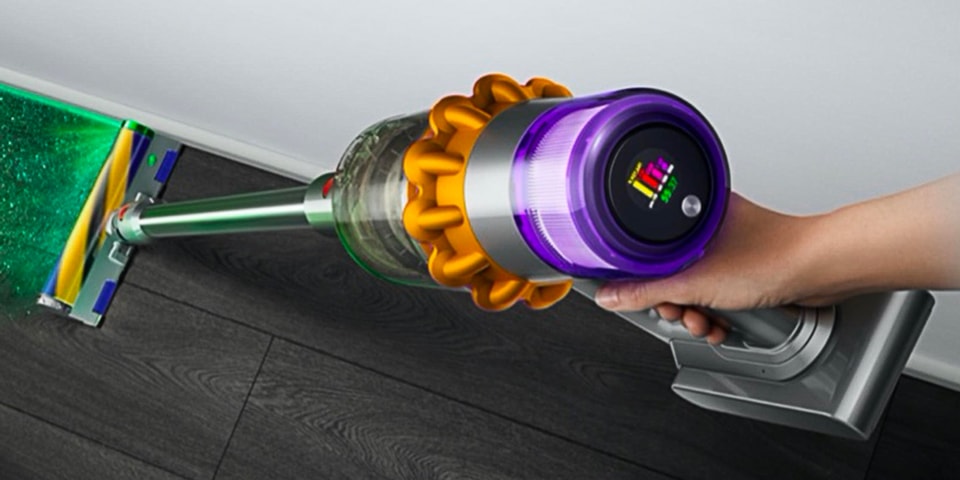 Sir James Dyson has just presented a series of innovations for his company's line of cordless vacuum cleaners. By using laser detection technology, the company hopes to use this new technology to provide real evidence based on data on how clean your home really is.
The Dyson V15 Detect uses an acoustic piezoelectric sensor in conjunction with a green laser diode to expose and detect hidden dust as small as 10 microns, which then records the size of what is vacuumed via an LCD screen on the back of the vacuum cleaner. .
"As engineers, our job is to solve everyday problems, and the last 12 months have created many new ones with more time indoors," explains James Dyson, chief engineer and founder. "We all clean more often, trying to get extra dust out of the house, but desperate for peace of mind that our houses are really clean. Our latest vacuums use adapted laser technology to reveal hidden dust, integrating a diode laser in the cleaner head that is precisely positioned at a 1.5 degree angle, 7.3mm from the ground to create the best contrast between dust and soil. We don't think detection is sufficient, so we meticulously remove, size, and count particles 15,000 times per second using an acoustic piezoelectric sensor that converts vibrations into electrical signals, accurately displaying the size and quantity of particles aspirated on a screen. LCD on the back of the vacuum cleaner. The Dyson V15 is powerful and smart, and provides the ultimate peace of mind – scientific proof of a cleaner, healthier home. "
In addition to the new Dyson V15 Detect vacuum, the Dyson team has been very busy during the pandemic, recruiting its 370 engineers to develop a number of new innovations that can be seen in the video below, presented by none other than Sir James. Dyson. the same.
In other tech news, Korean scientists develop 100% biodegradable advanced breathability mask filters.