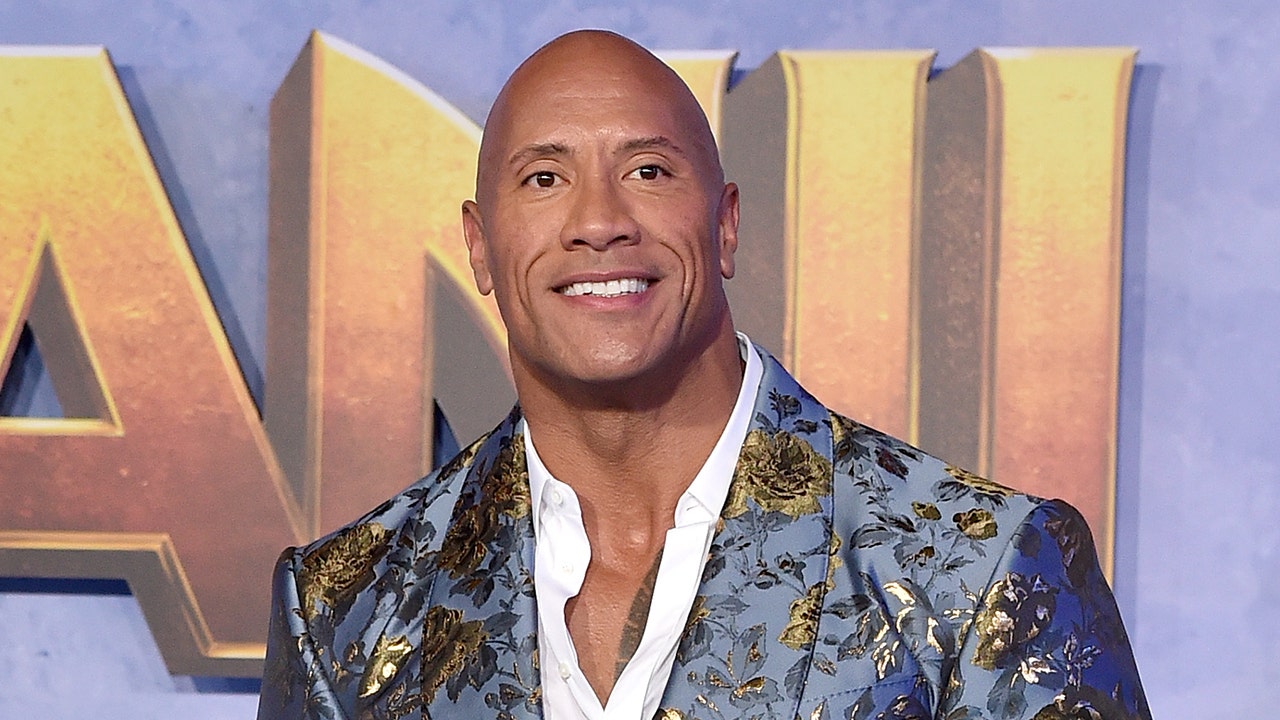 Dwayne "The Rock" Johnson is returning to the small screen with the help of NBC.
The 48-year-old star debuted the trailer for her upcoming biographical TV show, "Young Rock", on her Instagram Saturday.
Johnson's new show will be a comedy series, part of three different stages of his life.
DWAYNE 'ROCK' JOHNSON & TYRESE GIBSON'S FEUD'S EVER, SINGER SA
"Ladies and Gents, here's your first look at @nbcyoungrock," she wrote to her 212 million Instagram followers. "I really wish my father was around to see this one. Maia she was proud."
Johnson's famous pro wrestling father, Rocky Johnson, died a year ago at the age of 75.
"Every hero has an origin story, but not a full mustache at the age of 15," the trailer's narrator dramatically kills the 40-second clip. "It's the Rock's True Life Story."
DWAYNE 'ROCK' JOHNSON COMPLETES XBOLES AT 20 CHILDREN'S HOSPITAL
In part one of the trailer, fans can see a teenage Johnson by Bradley Constant calling a girl her name Tomas because she thought it sounded more cool than Dwayne.
Other quick highlights include a pre-teen Johnson (Adrian Groulx), flexing his muscles at the gym with his TV father (Joseph Lee Anderson) and an adult Johnson (Uli Latukefu).
DWAYNE JOHNSON's TEQUILA Brand Brakes Sale Records: 'People's TEQUILA'
The trailer also shows pre-teen Johnson holding a penchant for tequila as he tried to order a cocktail while going out for dinner with his young parents.
Click here to sign up for our entertainment news
Johnson provided additional insight into "Young Rock" in a separate Instagram post.
He wrote, "Appreciate all your early buzz for our NBC comedy @nbcyoungrock." Having grown up from the wrestling world in the wild (and sarcastic) pro of being accused of high school undercover police in a wrestling in the early 80s Till, because I was already driving a full magnesium pi mustache and my own with 6'4 220lbs. car."
Click here to get the Fox News app
"Young Rock" is going to air on NBC on February 16. It will also air on NBC's streaming service Mayur.