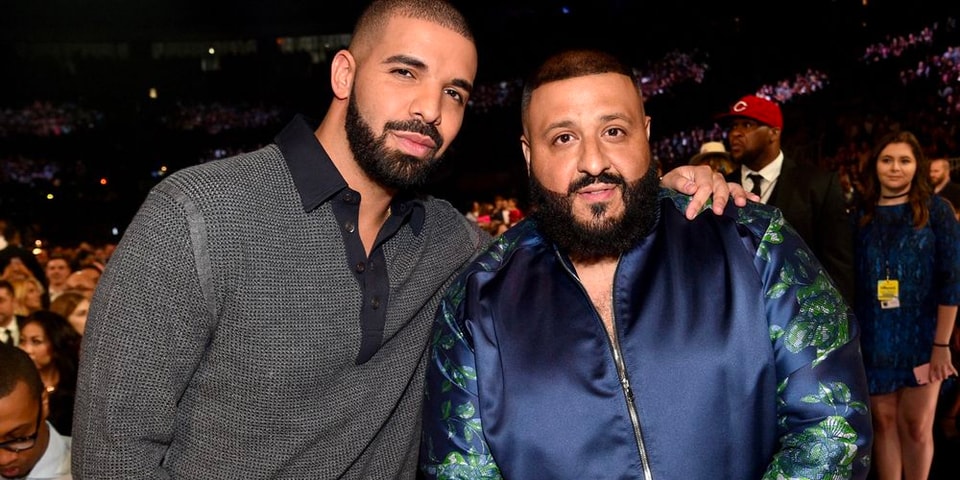 Drake has presented a large-scale iced out series to DJ Khalid. This is one of a handful of gifts Drake is offering to his friends this year, such as the Diamond Rollercoaster Chain to Matthew M. Williams and the Yams Pendants to AIIMS AP Rocky.
DJ Khalid's new series has been molded into a large key shape, decorated with motifs of an owl and a lion. The owl featured Drake's OVO Muscat, while the lion and key are the nods to Khalid's viral catchphrases – Khalid's newly released "Popstar" video, with Justin Bieber showing Drake donning a similar pendant. Khalid said on Instagram to show his new piece, "Thank you very much. This gift means a lot to me." He said, "Khalid and Drake. Drake and Khalid. It is also special when we connect […] Completely iced-out. It is very heavy, quality. Look at the owl, look at the lion, look at the key […] Drake was wearing one, now I am one. It is called brother. Drake, thank you very much for your friendship. It is beautiful. "
Scroll down to see Drake's gift to DJ Khalid.
If you missed it, check out Drake's gift to the Toronto Rappers.