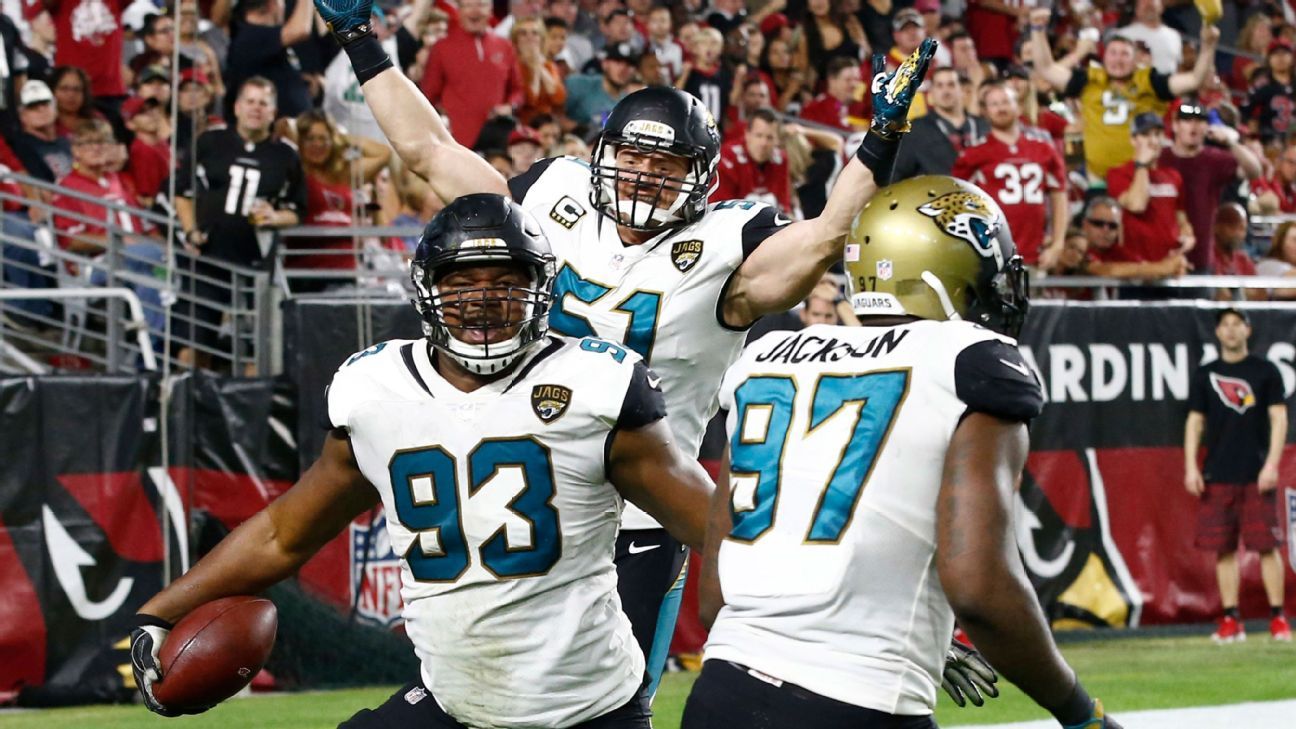 [ad_1]
GLENDALE, Ariz. – Jacksonville Jaguars coach Doug Marrone blamed himself for Sunday's 27-24 loss to the Arizona Cardinals because he mishandled the final minutes of the game.
Marrone said he should have settled for running out of time and entering overtime when the Jaguars took possession in their own 10-yard line with 1 minute, 14 seconds to play.
"At the end of the game I have to do a better job," said Marrone. "I ran the ball on the first try and I was miserly, I should have run the ball and turned off the clock and gone to overtime, it's my fault"
T.J. Yeldon won 2 yards on the first attempt, but in the second down the offensive coordinator Nathaniel Hackett called a pbad. Blake Bortles tried to hit receiver Marqise Lee in half, but safety Tyrann Mathieu had good coverage and the pbad was incomplete.
"I got the call and made the progression and I tried to make a play," said Bortles. "I have no idea what the thought process was."
Inactivity stopped the clock with 33 seconds to play. Leonard Fournette won 5 yards on third down and Arizona coach Bruce Arians called time out with 27 seconds remaining.
The Cardinals took care of them 39 after the clearance and Blaine Gabbert completed 10 and 12-yard pbading pbades to set up Phil Dawson 57-yard field goal, winner of the game, with 1 second remaining.
"If I had to do it all over again, looking at it, I would have run out of time and gone to overtime," Marrone said. "It's my fault".
[ad_2]
Source link