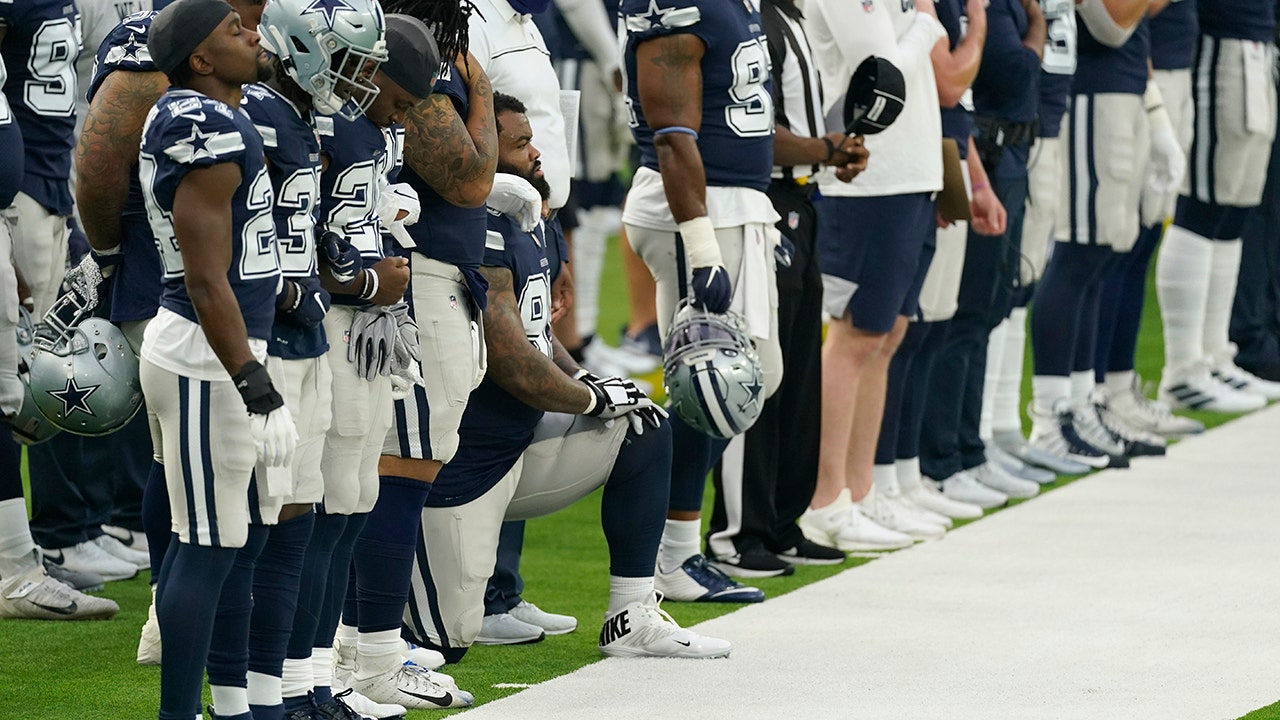 Dontari Poe was the only Dallas Cowboys player to kneel during the national anthem before their game against the Los Angeles Rams on Sunday night to open the 2020 season.
Poe was the first Cowboy player to kneel while playing the "Cow-Spangled Banner". The defensive tackle told reporters that kneeling was his way of telling the nation about his fight against racism, according to ESPN.
For a large number of judicial venue plans as part of the division of NFL players securities
"It's just bringing more awareness to what's happening in this world – racial injustice that's going on, my race, to the oppression happening to black people. It's not something that happens in a day That is going to be solved, "Po said." It's bringing more awareness. It's telling people and that's my way of fighting.
"I think everyone needs to be accountable."
Posey signed with the Cowboys at Offsen. He did three tackles in the game.
Ticket to CHIEFS for National Anthem, 'Voice and song everywhere'; TEXANS STAY at LOCKER ROOM
He noted in August that he planned to kneel during the national anthem and hoped to meet team owner Jerry Jones.
"I'm still not planning on kneeling, but we didn't have a conversation yet," Poe said at the time. According to Yahoo Sports. "But we had a team meeting where [Jones] They expressed a variety of emotions, and they always told us that we have an open door for them, anytime to talk to them. So I look forward to taking advantage of this and just falling in his ear and seeing how he feels about it. "
Jones said last month that he expected "favor" when he protested during the national anthem.
Click here for more NFL cover on FOXNEWS.COM
According to USA Today, "That was two years ago … it is now." "We have a very, very sensitive time … what I want us to show and part of it is a word called 'grace'. Not only in our actions but also in our understanding of where they come from. I want our players to understand the notion of where they are coming from. [the American] The flag and its sensitivity and many memories there. I want our fans to understand … where our players are coming from.