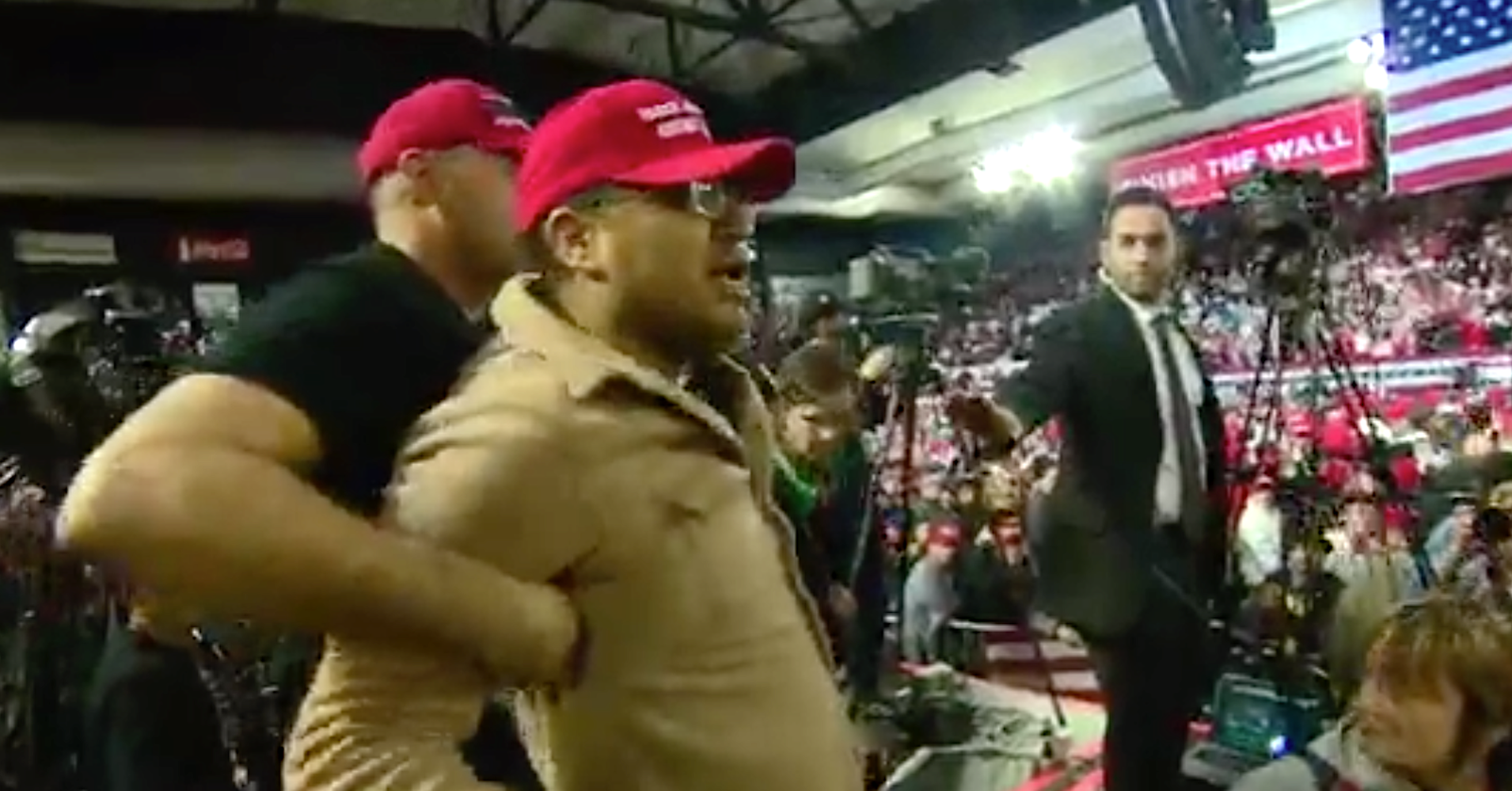 A supporter of Donald Trump stormed the press platform and attacked a BBC cameraman at the president's rally in El Paso, Texas, on Monday.
Gary O'Donoghue, the Washington correspondent of the British public service, described the attack on his cameraman Ron Skeans as "incredibly violent". O'Donoghue shared images of the "embarrassing moment" on Twitter:
The BBC reports that Trump's unidentified supporter nearly toppled Skeans and his camera when he "pushed and swore" other members of the press and shouted "fuck the media" before security escorted him.
"Fortunately, our cameraman is fine, he is made of severe things," O & # 39; Donoghue told the program "Today" on BBC Radio 4. He called it "an incredibly violent attack" and said that "inciting the crowd against the means "It's a constant feature" of Trump's rallies.
O'Donoghue also tweeted the attack live while it was developing:
"The president could see the incident and verified with us that everything was fine," the BBC said in a statement. "It is clearly unacceptable for any of our employees to be attacked for doing their job."
The BBC news editor in Washington, Eleanor Montague, said Trump had whipped the crowd "in a frenzy against the media" before the attack.