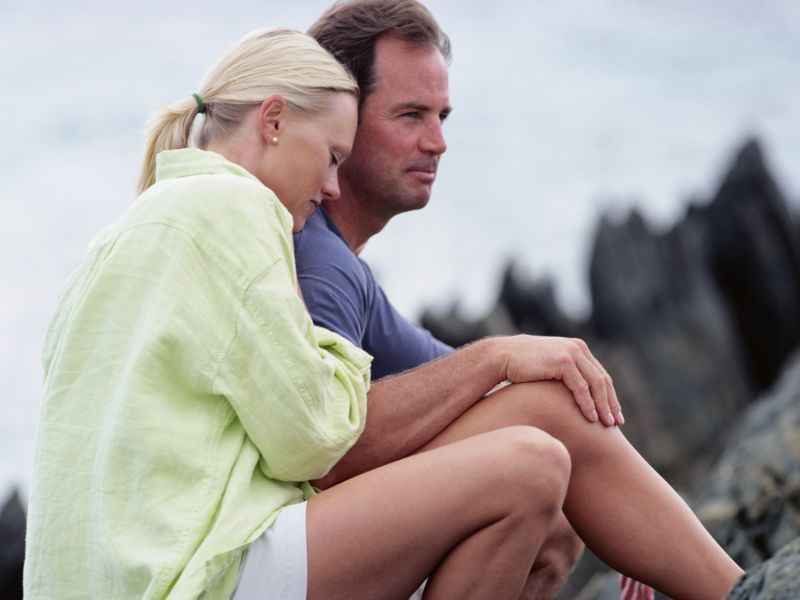 [ad_1]
WEDNESDAY, November 29, 2017 (HealthDay News) – Tie the knot, save the brain?
A new research review suggests that there is something about marriage, or people who marry and stay, that significantly reduces the risk of mental decline in old age.
"We were surprised at the strength of our findings," said lead author of the review, Dr. Andrew Sommerlad, a psychiatrist in England.
The new badysis found that people for life are 42 percent more likely to develop dementia than married people. Widows also have a higher rate of dementia, but divorced people do not.
However, the findings do not prove a direct link between marriage and a lower risk of dementia.
Still, "the greatest risk to singles" people remain even when taking into account physical health, suggesting that the benefit of marriage is due to more than improving physical health, "said Sommerlad, a researcher at the University College London
Research has linked marriage to medical benefits such as fewer strokes and heart attacks, and greater survival after coronary bypbad surgery, but it is difficult to unravel the reasons why.
"We conducted this research because it is well known that being married is badociated with a range of health benefits, including a longer life, and we think these benefits can be extended to a lower risk of dementia," Sommerlad said.
As there is currently no cure for dementia, it is important to establish if there are steps we can take in our lives to reduce our risk of dementia, "he added.
For the new review, Sommerlad and his colleagues badyzed 15 studies investigating marriage and dementia. The research involved more than 812,000 people in total, and was conducted in numerous countries, including the United States, China, Japan, France, Germany and Sweden.
The vast majority of the study participants were married or widowed. Few were divorced (between 4 and 6 percent in most studies) and few were single for life (less than 10 percent in most studies).
Compared to married people, lifetime singles had 42 percent, the results showed.
"About seven out of every 100 people over 65 have dementia," Sommerlad said, adding that he may be closer to 10 out of 100 in those who never married.
The researchers also found that widows and widowers had a 20 percent higher risk of dementia compared to people who were still with their spouse.
"We do not believe that marriage is what causes a lower risk of dementia," Sommerlad said.
"Our research suggests that the possible protective effect is related to several lifestyle factors that are known to accompany marriage, such as living a generally healthier lifestyle and having more social stimulation as a result of living with a spouse. or partner, "he explained.
The study is robust, said Dr. Christopher Chen, director of aging and cognition of the health system at the National University. Center in Singapore.
"It's interesting that divorce does not increase the risk – divorcers may not share the same risk profile as single or widowed," said Chen, co-author of a commentary accompanying the study.
Is there a message here for people as they get older?
According to Sommerlad, "we can take action in our lives to reduce or delay dementia, a healthy diet, exercise and rapid treatment of medical problems, as well as keeping an active mind through social and mental activities, can mark the difference. "
These steps are" particularly important for people at higher risk of dementia, such as single people, "Sommerlad said.
And doctors should be especially vigilant when it comes to evaluating single adults, he added.
"Diagnosis is often difficult in people attending clinics alone, instead of being accompanied by their spouse, as it is more difficult to obtain information about the symptoms of the condition," Sommerlad said.
The review was published online November 28 in the Journal of Neurology, Neurosurgery & Psychiatry .
More information
For more information on the prevention of dementia, see Alzheimer's Association.
SOURCES: Andrew Sommerlad, MBBS, MRCPsych, psychiatrist and researcher, University College London, England; Christopher Chen, BMBCh, director, Memory Aging and Cognition Center, National Health System of the University, Singapore; November 28, 2017, Journal of Neurology, Neurosurgery & Psychiatry online
[ad_2]
Source link