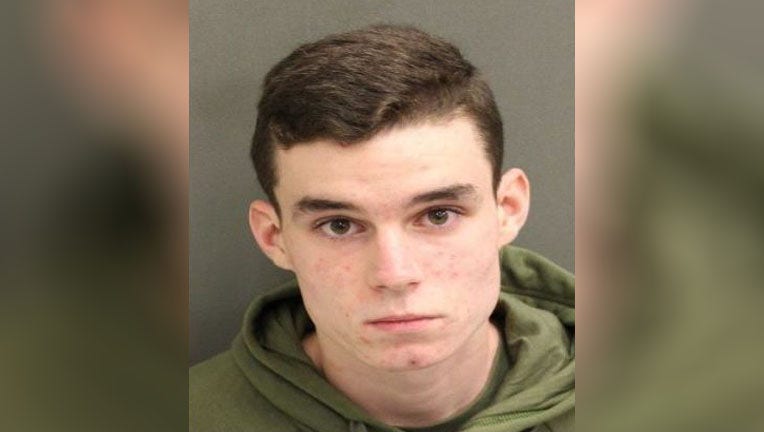 The DEA does not issue BB guns to its agents.
An 18-year-old man was arrested for bringing a concealed weapon to the Disney Springs area of ​​Disney World in Florida. When he was contacted by authorities, the suspect allegedly claimed to be a DEA agent and even what the authorities believed to be a fake badge.
Park safety in Disney Springs characterized Nathaniel Smith as possibly a gun and contacted officers, Fox 35 Orlando reports. When a deputy approached the man, Smith allegedly claimed that he had recently been hired as a special agent by the Atlanta, Georgia, Division of Drug Enforcement Administration.
Smith allegedly showed officers a badge when he asked to see one. Fox 35 reports that similar-looking badges being sold on Amazon have since been deputed.
Ripon from Coronavirus Concept Close California Boardwalk, State Bank Primary Primary Park, after one week.
When officers asked Smith to provide a phone number for his supervisor at DEA, Smith was reportedly unable to provide a single one. It was eventually revealed that Smith was carrying a hidden BB gun in his waistband. The gun was reportedly a replica of a Glock 19 and was loaded at the time.
Smith was taken into custody and the gun seized. He has been charged with allegedly raiding an officer, unlawful display of a badge, and carrying a concealed weapon.
Follow us on Facebook for more real-life news
This is not the first time a guest has been caught with a weapon in the Disney World arena.
Fox News previously reported that a Georgia woman was banned from Disney World after allegedly stealing a loaded 9-mm. The gun behind a planter outside the Magic Kingdom – and then an attempt to blame it on his 6-year-old son.
Click here to get the Fox News app
27-year-old Marcia Temple was arrested on 8 October on duty with the Orange County Sheriff's Office (OCSO) after her strange behavior was flagged off by an Advent Health activist for Disney Security, who filed a police report According the temperature was taking at the entrance. .
Fox News' Michael Bartiromo contributed to this report.