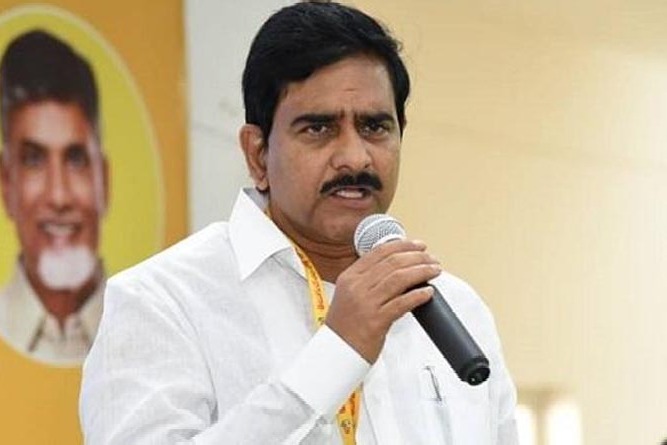 Attack on leaders inspecting Kondapalli Reserve Forest
Mining mafia punches Sajja Ajay
YCP Representative Exploitation
What action will YS take on the atrocities
Devineni Uma Maheshwara Rao, the party leader, alleged that the mining mafia had attacked a group of TDP leaders inspecting the Kondapalli Reserve Forest. He has been accused of carrying out attacks as the YCP gangsters like.'Ganta Naveen, a journalist who was questioning the sand mafia in Nandigama at the time, was killed. Sajja Ajay was attacked by the mining mafia after a group of TDP leader Kommareddy Pattabhiram inspected the Kondapalli Reserve Forest. Chandrababu Naidu said that the Panchabhutas are also being swallowed. Devineni Uma asked, "What action will your MP take against exploitation and atrocities?" On the other hand, he showed the article in the Andhra Jyoti daily on a video.
It said YCP activists attacked a TDP leader who was responding on social media to illegal mining. The TDP leaders, who went to inspect the Krishnajilla Kondapalli Reserve Forest illegal mining yesterday, stopped to dine at a hotel in Ibrahimpatnam in the afternoon, while some of them arrived there. It said that while YCP MP Nandigam Suresh was watching, some TDP leaders were abused and punched. Nandigama ZDPTC TDP candidate Sajja Ajay was critically injured in the attack.
Source link