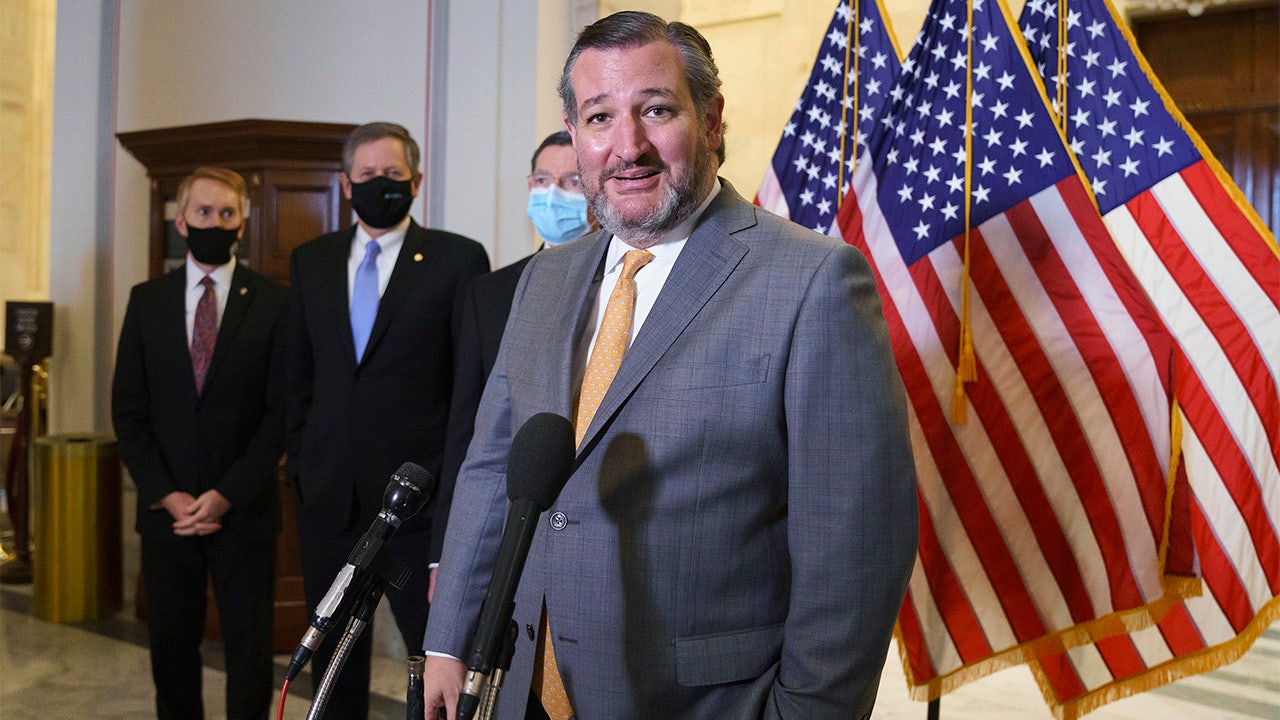 Senator Ted Cruz, R-Texas, was quick to dismiss a reporter's request that he wear a mask during a Senate press Wednesday.
Cruz approached the microphones, but the unidentified reporter stopped him before he could speak and asked, "Would you mind putting a mask on us?"
"Yes, when I'm talking to the television camera, I'm not going to wear a mask," Cruz replied. "We have all been immunized, so …"
"It would make us feel better," the reporter is heard responding.
MSNBC'S ANDREA MITCHELL BOTCHES TRIES TO VERIFY THE FACTS. TED CRUZ IN THE SHAKESPEARE QUOTE
"You can walk away if you want," Cruz said before laughing. "The goal of the vaccine: CDC guidance is what we are following."
Conservatives praised Cruz and mocked the reporter on social media.
"Like a boss," radio host Derek Hunter reacted.
CLICK HERE TO GET THE FOX NEWS APP
"'It would make us feel better' = muh feelings matter more than science," Spectator USA editor Amber Athey tweeted.
"This is exactly how to respond to a performative virtue that signals a reporter pretending to be afraid of a vaccinated politician," said Cabot Phillips of The Daily Wire. saying.
Cruz himself later tweeted, "Left-handed reporters have gone crazy. #Commonsense"