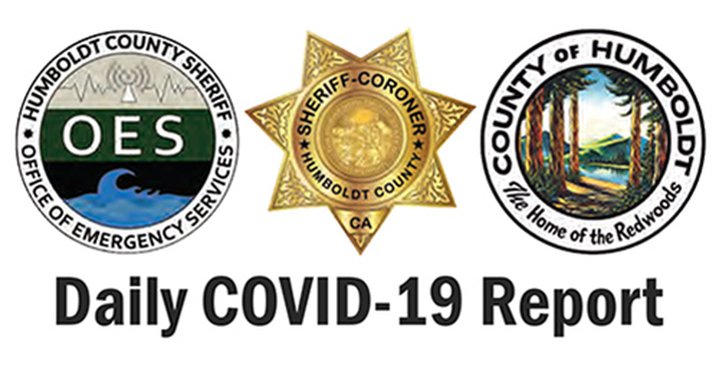 Press release from the Humboldt County Joint Information Center:
A fifth Humboldt County resident has died after being diagnosed with COVID-19.

The man was in his 70s and passed the first week of September at an out-of-the-area medical facility. Public health was notified through the California Reported Disease Information Exchange, known as Calaridae, as the person held a permanent residence in Humboldt County but did not reside in the county at the time of death.

The total number of county residents has now been confirmed to contract the virus at 447 after five new cases were revealed.

Today's alert level is at two or yellow levels. Go to humboldtgov.org/dashboard to see the county's alert level assessment tool.

For the most recent COVID-19 information, visit cdc.gov or cdph.ca.gov. Local information is available at humboldtgov.org or by contacting [email protected] during business hours or by calling 707-441-5000.

Humboldt County COVID-19 Data Dashboard: humboldtgov.org/dashboard,
Follow us on Facebook: @ HumCoCOVID19,
Instagram: @ HumCoCOVID19,
Twitter: @ HumCoCOVID19, And
Humboldt Health Alert: humboldtgov.org/HumboldtHealthAlert

###
= Historical data. All data from the Humboldt County Joint Information Center.