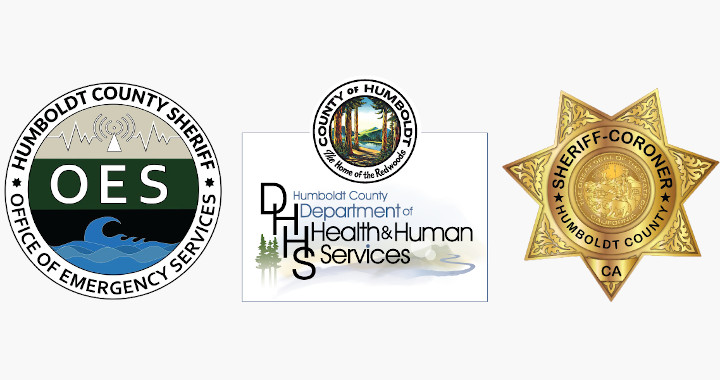 Humboldt County Joint Information Center press release:
A Humboldt County resident in his 80s died after testing positive for COVID-19. The Public Health and Emergency Operations Center staff share their condolences with all who have lost friends or loved ones to the virus.

Eight new cases of COVID-19 were reported today. A previously registered case was determined to be from another jurisdiction. The total number of county residents who tested positive is now 3,448.

Two previously reported hospitalizations will be removed from the county's tally. One of those positive cases was admitted to a local hospital for treatment not related to the virus, and the other was assigned to another jurisdiction earlier this week, thus eliminating that person's hospitalization as well.

For the latest information on COVID-19, visit cdc.gov or cdph.ca.gov. Local information is available at humboldtgov.org or during business hours by contacting [email protected] or by calling 707-441-5000.

Some Safeway and CVS Pharmacy locations offer COVID-19 vaccination appointments. See if appointments are available for your age group or industry at one of these locations by clicking the links below.

Safeway: https://www.mhealthappointments.com/covidappt

CVS Pharmacy: https://www.cvs.com/immunizations/covid-19-vaccine?icid=cvs-home-hero1-link2-coronavirus-vaccine.

Local information on the COVID-19 vaccine: humboldtgov.org/VaccineInfo
Humboldt County COVID-19 Dashboard: humboldtgov.org/Dashboard
Follow us on Facebook: @ HumCoCOVID19
Instagram: @ HumCoCOVID19
Twitter: @ HumCoCOVID19
Humboldt Health Alert: humboldtgov.org/HumboldtHealthAlert

###
= historical data. All data from the Humboldt County Joint Information Center.
CalREDIE data. ZIP codes not listed have experienced five or fewer cases. Zip Code Populations from the American Community Survey, 2018.