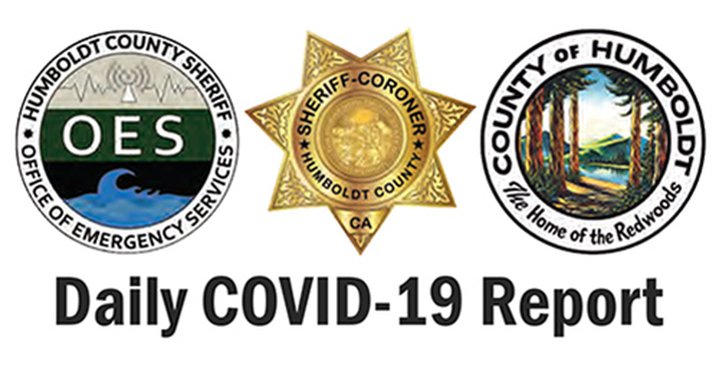 Press release from the Humboldt County Joint Information Center:
Twenty new cases of COVID-19 have been reported since Friday, with a total of 388 county residents who have tested positive for the virus.

Humboldt County Health Officer Drs. Teresa Frankovich said, "While investigations into many new cases are still ongoing, traveling outside of Humboldt County and crowds of individuals living outside their homes continue to emerge as a significant risk factor for the spread of infection. If If we want to stay in Tier 3 or improve Tier 4 in the new state structure, then everybody will need to use their all prevention measures to reduce transmission. "

Daily and weekly datasets have been updated on the Humboldt County Data Dashboard. Some highlights include:

The county's confirmed rate of 287 cases per 100,000 residents is significantly lower than state and nation, compared to 1,763 and 1,824, respectively.
The highest number represented about 25 percent of the cases in the age group of 20–29.

Today's alert level two or level is yellow. Go to humboldtgov.org/dashboard to see the county's alert level assessment tool.

For the most recent COVID-19 information, visit cdc.gov or cdph.ca.gov. Local information is available at humboldtgov.org or by contacting [email protected] during business hours or by calling 707-441-5000.

Humboldt County COVID-19 Data Dashboard: humboldtgov.org/dashboard,
Follow us on Facebook: @ HumCoCOVID19,
Instagram: @ HumCoCOVID19,
Twitter: @ HumCoCOVID19, And
Humboldt Health Alert: humboldtgov.org/HumboldtHealthAlert

###
= Historical data. All data from the Humboldt County Joint Information Center.