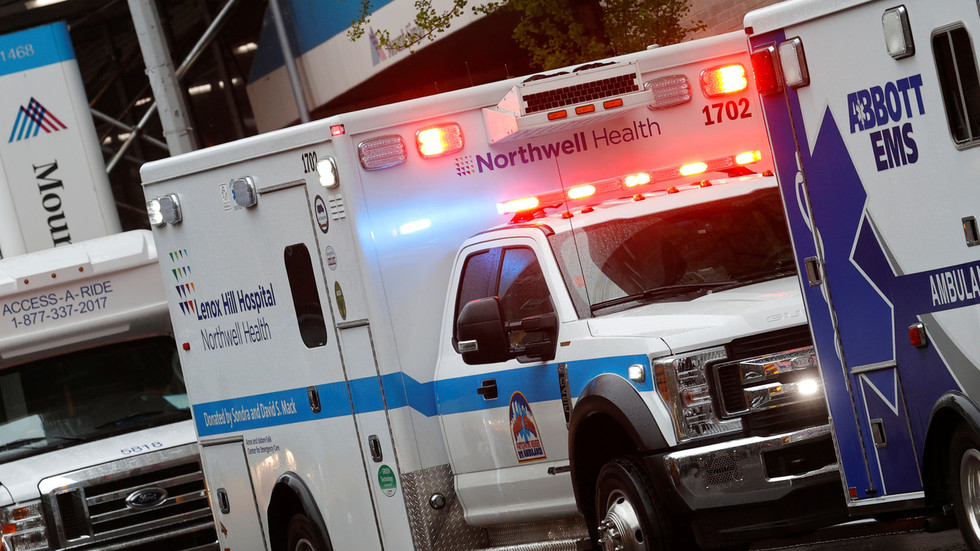 The risk of dying from coronovirus is five times higher than that of seasonal flu, based on records from 9,000 hospital patients, the Center for Disease Control and Prevention said in a new report.

</p><div><p><em>"Compared to influenza patients, people with COVID-19 had a five-fold higher risk for hospital death and nearly twice the length of ICU admission risk and hospital stay, and 17 higher risk for acute respiratory, cardiac Were in  Hematoma, neurological, kidney and other complications, "</em> The CDC said in a new report released on Tuesday.

The study found that while 21 percent of the Kovid-19 patients whose records were studied, influenza patients with fatalities had a stake of about 3.8 percent – or five times less.


Also on rt.com
'Rapel section 230': Trump termed his 'flu season' post as Kovid 'misinformation' after Twitter and Facebook.



The CDC stated that in addition to being far more deadly than seasonal flu, coronoviruses cause many complications that are less likely to hospitalize patients with influenza.
So far as "Acute Respiratory Difficulty," According to the CDD, ARDS is concerned, coronovirus patients are nearly 19 times more likely to treat the flu.
There is a silver layer in the serious picture of coronovirus-related side effects, with the CDC stating that Kovid-19 patients are less likely to develop "Expansion of Asthma" And "Prolonged lung obstruction" Compared to people with the flu.
The agency also noted that racial minorities appear more sensitive to Kovid-19, which is typically at "higher risk" for respiratory, neurologic and renal complications and sepsis than white Americans. Researchers argue that inequality cannot be explained "only" by age or by underlying medical conditions.
Between the two groups of patients, Kovid-19 was the first group infected with influenza "slightly larger," More than 70 years as opposed to 69. Flu patients had more underlying medical conditions, however.
Nearly half of the Kovid-19 patients (48.3 percent) were black, while they made up only a quarter of flu patients (24.7 percent). Hispanics had almost the same share in both groups.
The study reported on hospital records of 3,948 patients hospitalized with Kovid-19 and 5,453 patients with flu at the Veterans Health Administration.
Like this story? Share it with a friend!