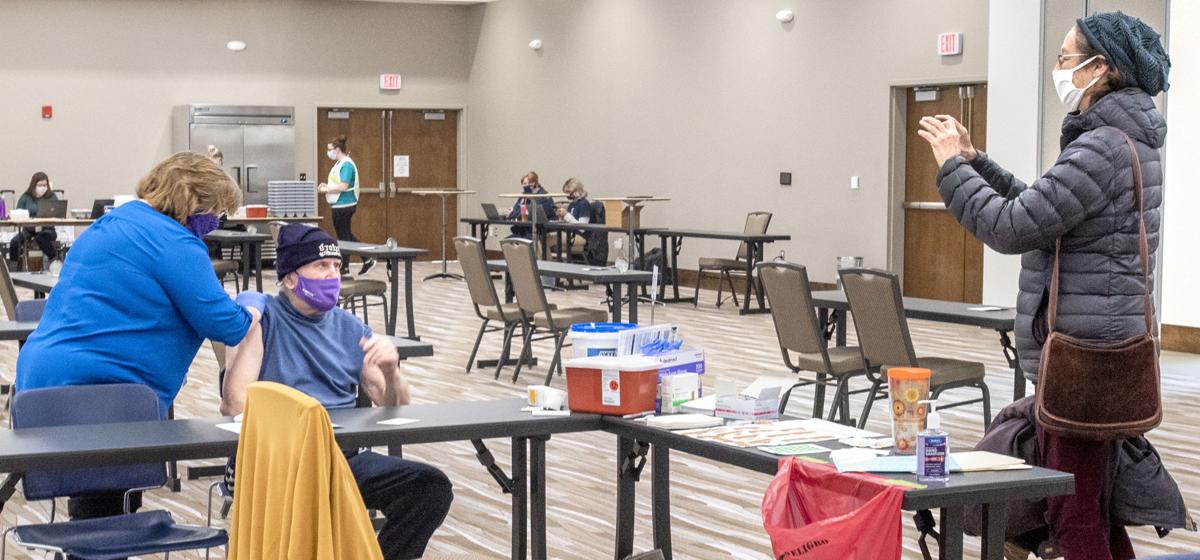 CHAMPAIGN – Sign-ups are underway for Champaign County for the next phase of COVID-19 vaccination next week.
The next vaccination clinic will be held at two Champakine locations over four days, from 8 am to 4:30 pm. 19– 22, with vaccination by appointment only.
County residents eligible for vaccination the following week were people 75 and older who had not been vaccinated the previous week, as well as 65 to 74 people with underlying health conditions who had severe cases of COVID-19. Leaves at greater risk, according to Champaign-Urlana Public Health District.
Underlying health conditions include cancer, chronic kidney disease, COPD, heart disease, obesity, sickle cell disease, diabetes, and a compromised immune system due to organ transplantation. Smokers in this age group can also be vaccinated from next week.
Written documentation from patients' primary care doctors will not be required.
The vaccination site operated by Carley Health at Kohl's Plaza is full for the weeks of 18 January and 25 January. Next week those eligible for vaccination who are not already registered were asked to sign up for appointments at the community clinic. 1900 s. Operated at the Eye Hotel and Conference Center at First St., C.
To sign up for a vaccination appointment, go online to bit.ly/CU VaccineSup. Appointments can also be made by calling 217-239-7877.
Those who are being vaccinated should cover the face and plan to stay at least 15 minutes after being vaccinated.
The cost of the vaccine is being covered by the federal government, and most insurance plans cover the cost of giving the shot, according to the health district.
As of Friday, the Health District's Vaccine Dashboard shows that 9,763 people in Champaign County were given the first dose of the COVID-19 vaccine, and 1,837 had already been given the required second dose.
Three or four weeks after the first dose, the second dose is given based on the type of vaccine.
.