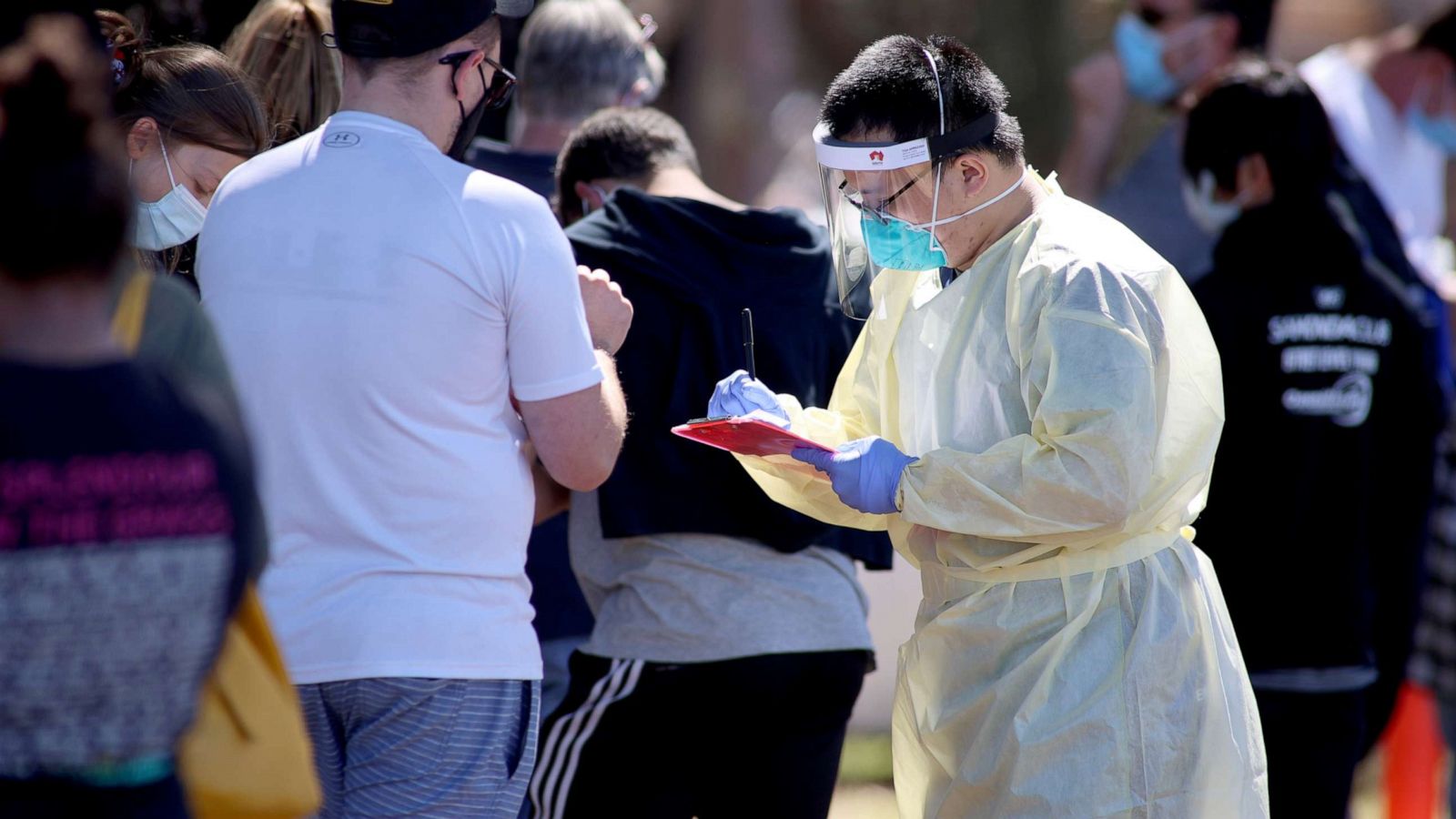 Brian Boer, a critical-care doctor who works at COVID-19 Wing of Nebraska Medicine in Omaha, said his "nightmare" is one in which non-coronovirus patients have to overcome as the hospital is rapidly bursting. With lots of COVIDs. "
"If you ask some of my colleagues and partners, like, we're there," Boer said "start here," ABC News' daily news podcast.
"You know, the trajectory we're referring to, if it continues like this, like, we're going to end up in a scenario where we're going to make really hard decisions and tell people What can we do? He said, "We offer them the things we normally get." We're knocking on that door right now. "
The number of people hospitalized for COVID-19 each day in Nebraska has quadrupled in the past month, which Boer said is reflected in what he is seeing in his hospital that all intensive About half of the care patients are struggling with the disease.
The issue is not the lack of ICU beds or ventilators, he said, but rather a lack of adequate staff.
"We'll make beds or we'll have ventilators and space or equipment – we don't have bodies," Boer said. "We don't have nurses, respiratory therapists, residents and advanced practice providers and physicians to take care of that person."
Boer said he is not seeing much of a proliferation among health care providers for personal protective equipment.
"We're more concerned about getting sick in the community because we're getting sick at work – and that's a fact," he said.
The report was featured on Tuesday, November 17, 2020 in an episode of the "Start Here, ABC News" daily news podcast.
"Start Here" offers a straightforward look at the top stories of the day in 20 minutes. Listen to Apple Podcasts, Google Podcasts, Spotify, ABC News App or wherever you find your podcasts, every week for free.