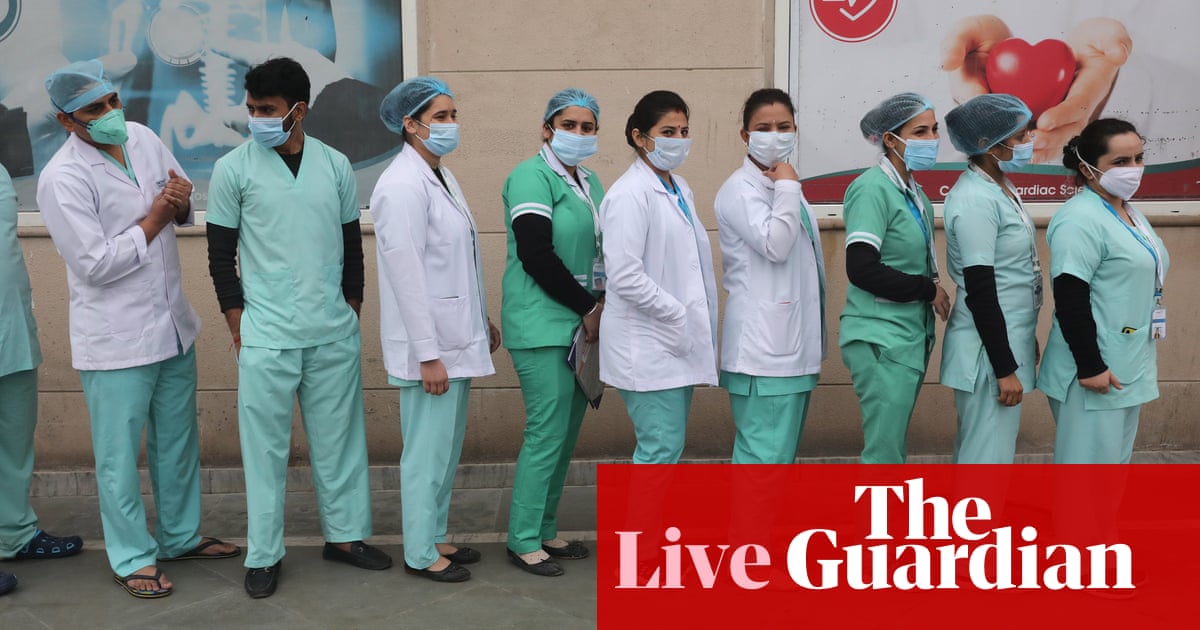 00:54
Mexico's president tests positive for coronovirus
President of Mexico Andrés Manuel López has become the latest world leader to contract Obredor Kovid-19.
The 67-year-old politician announced on Twitter on Sunday evening, "I'm sorry I have infected you."
"The symptoms are mild, but I am receiving medical treatment. As always, I am optimistic," added Lopez Obardor, a populist nationalist whose decision to deal with the epidemic and remove face masks was heavily criticized.
Mexico is particularly undergoing its epidemic, with hospitals in many states stretched to their limits. The country's average number of Kovid deaths last week surpassed that of neighboring Brazil, where more than 1,000 fatal attacks are being recorded every day.
According to Mexico's official death, Kovid, the world's fourth-largest number, has killed nearly 150,000 people so far. But many suspected low test rates mean Mexico's true death toll is higher than in Brazil, where 217,000 deaths have been recorded.
Lopez Obredor said that while he was being treated, he would stay in the presidential palace in Mexico City, which has been under Kovid red alert since last month.

00:36
Now from New Zealand.
More than three dozen guests at the Pullman Hotel in central Auckland, where the infected woman was undergoing a government-managed isolation, are being kept in their rooms for a long time while investigating the source of the newly confirmed local infection. Nearly 200 hotel employees have been tested
Although health officials suspect that the virus was directly contacted – person-to-person contact – they have not ruled out air or surface contact.
In Whangarei, Northland and Auckland there are hundreds of people filling in for the test all day. The examination results of these people will be known tomorrow. The director-general also said that many people who had no symptoms or contact with the infected woman are lining up for tests – and she asked them to go home so that close contact was preferred.
Kovid-19 Response Minister said that news of an imminent lockdown was circulating on social media. He said this was "fake news" and "not true at all".

00:16
Community case confirmed in New Zealand
A community case of Kovid-19 has been confirmed in New Zealand, with genome sequencing identifying it as the South African version of the virus.
Investigators find the 56-year-old woman contracted the infection from a partner at the Pullman Hotel, where she was undergoing government-managed segregation.

00:02
There are cases of 100 meters in the world

23:40
Israel stops air travel to 'stop in the sky' to stop the virus from spreading

23:37
Biden to reinstate travel ban and annex South Africa
Updates

.