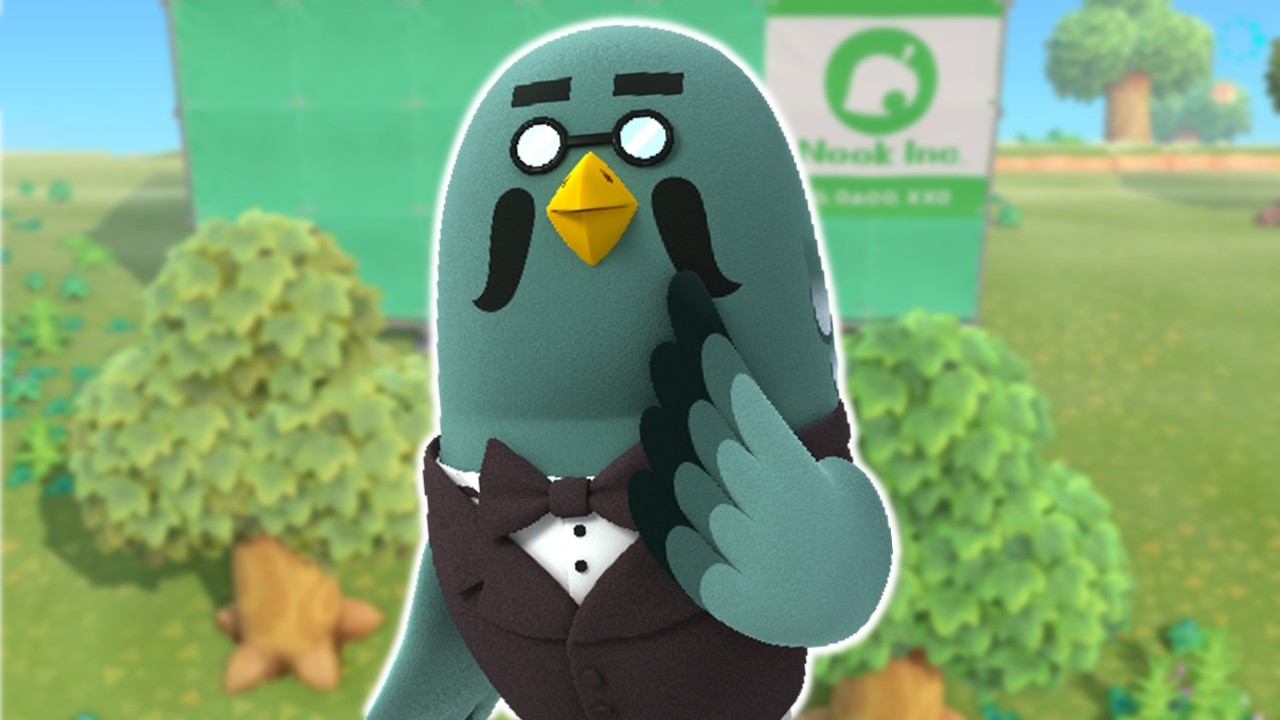 After a long and exhausting year, Animal Crossing: New Horizons need a shot. No, not the arm shot that is currently spreading across the globe with varying degrees of alacrity – we're talking about a caffeine shot from the supplier of the best roasted bean juice in the series, Brewster.
Everyone's darn favorite barista's coffee is perhaps the most obvious and most 'significant' item from past games that fans are desperate to see return. After 365 days of updates both big and small, we honestly thought it would all be in the game by now, but the game's huge success seems to have caught Nintendo off guard and there are signs that the company may be looking to keep the game on. ball in motion. more updates and improvements to the returning annual events (Bunny Day, for example, already has new items this year) and potentially adding more facilities and mechanics to the game during its second year.
We looked at the things we'd like to see in an update near launch, and brainstormed some more detailed features that we wouldn't mind seeing added in May as well. A full year since launch, some requested additions have arrived: Crazy Redd bought their wares on their desert islands in April, for example, and additional custom-designed photos are now available in the first anniversary update, though others are still there without permission.
So, grab some beer and let's take a look at the things we're most looking forward to seeing coming on the horizon as the game settles into its second year on Switch. There is a poll at the bottom, so let us know what you would like to see …
Brewster coat rack
One of the most requested items still missing from New Horizons, the ability to roll up to The Roost and have a Brewster cup of Joe has been sorely missed by AC faithful. Maybe we just need a waiter's willing ear to pour out our confinement issues, or maybe we just want to unwind with some soothing 'lullabies' while sipping our Arabica from the Colombian hills.
Either way, we desperately hope Nintendo has a dove up its sleeve for update 2.0. We would gladly distribute coffee all over the island if given the opportunity, and of course we would receive some suitable rewards.
Resetti, Gracie, Dr. Shrunk, Wendell and other special characters
The list of special characters that have not yet appeared on our desert islands is long. Mr. Resetti is late, sure (as an employee of the Nook Inc. Rescue Service, no less), but someone really viewed him in the form of a non-statue?
Wendell the Wandering Walrus is one of our favorites, but we'd be delighted to see fashionista Gracie in our square; likewise the insurance salesman Lyle, Katrina the Fortune Teller or the psychiatrist / comedian Dr. Shrunk. After last year, we could all use a laugh, if not a while on your couch, right?
Gyroscopes
The NL team is divided as to whether Gyroids are delightfully weird little collectibles or puzzling, dead-eyed figures that we're happy to see in the back. Still, we asked Nintendo Life readers a while ago if they'd like to see Gyroids return, and the answer was a resounding yes!
Then yes! Why not? Let's fill our islands with more silly stuff fabulous items!
Tortimer's Island and more multiplayer activities
Improvements to the online component of the game, specifically in regards to the hoops you must jump through to leave your island and the terribly time intensive process If you have more than one person visiting your island, it is perhaps asking for a little more. Nintendo has made it clear that a fast and smooth online experience ranks low on the priority list; what is It may be clunky compared to other online experiences, but it's just about features. Good enough is good enough, apparently. Not that clunky online functionality has done much to hurt sales.
However, in the absence of a more comprehensive online review, we would love to see Tortimer return, potentially in his role as Animal Crossing: New Leaf leader of the island tour, which could introduce a number of minigames, focused on multiplayer or otherwise on New Horizons. The May Day maze event with the return of Rover was one of our favorite events so far (although you guys preferred Halloween and Toy Day), so any expansion on that topic would be very welcome.
Batch production

Fish bait. That's really, we just want to create fish baits faster! When trying to hunt for golden trout or rope fish, making fish baits in batches instead of getting an RSI by pressing the 'A' button would be a lifesaver. Or a hand save, at least.
The ability to manufacture in batches. That's it, Nintendo. Come on, throw us a bone here! Even multiples of ten would save our precious digits from a terrible beating. You want us to keep buying game stuff at our dotage, right? We players have to take care of ourselves and you are not helping.
More bugs to catch
Having spent an entire year catching fish insects and eventually sea creatures, many players will now have completed their Critterpedia and caught absolutely every creature in the game. For many, hunting everything marks the end, in a way, of the game, so adding a new batch of insects or marine life could be a way to draw players back.
Of course, you don't want to overwhelm newbies. If we were in charge of expanding catchable creatures in an update, we would probably have a special NPC once you've 100% checked your Critterpedia to deliver news of new animals to catch. Perhaps a new type of tree or flower will attract new insects to your island. Perhaps a special sonar device will help identify previously "hidden" fish. Or how about receiving a golden ticket to a new tropical island filled with your own bespoke wildlife ready to catalog? How about bird watching?
We're not convinced by the idea of ​​different-sized creatures, nor do we want Animal Crossing to turn into Pokémon (we really don't want male and female fish to catch, or glossy versions of standard creatures – You can imagine?!), but we'd love to have a reason to reopen the bug net and fishing pole.
The ability to change the resident representative
It may have taken a while, but Nintendo finally updated the game to make it possible to transfer your island to a new Switch using the special Island Transfer Tool. You can also move individual players to other islands if they are not the island representative, but currently it is not yet possible to change the resident representative of an island.
Why would you want to do this? Well, let's say you bought New Horizons for one of your children and made him the "main" player. Fast forward a month and they lost interest; It turns out that you or someone else plays a lot more these days. Unfortunately, the island's 'progress' (the ability to build new structures, pay the mortgage, etc.) is tied to the Resident Representative, so you are forced to play like them if you want to get things done.
For some people, this addition would not make much of a difference; for others, it would be transformative.
Old Nintendo consoles or a game room!
Okay, hear us out on this one. Everybody wants the original NES games. Animal crossing back, but anyone who pays for a subscription to Nintendo Switch Online already has access to them, right? So why not combine the two in a way that makes sense for Nintendo in 2021? If you buy the NES and SNES from Nook's store and turn them on at home, you will get a special Animal Crossing 'wrap' to play the NSO. NES / SNES games now available. Easy!
If Nintendo wanted to go to town and install a gaming building on our islands, we would be in favor of that too. But since we can already buy the regular Switch, the Animal Crossing-branded Switch, and now Switch Lites (exclusive to NSO subscribers, no less) in-game, why not the NES, SNES, and any other retro console that may appear as part of Nintendo Switch Online in the future? They would look great in our house with all of Mario's 25th anniversary items.
Are you still playing Animal Crossing on Switch? Will any of the above additions bring you back into the fold? One-off events, not annual, maybe? What would keep New Horizons fresh for you as the game enters its second year at the cusp of Update 2.0? Let us know with a comment below.
---
Other readings: