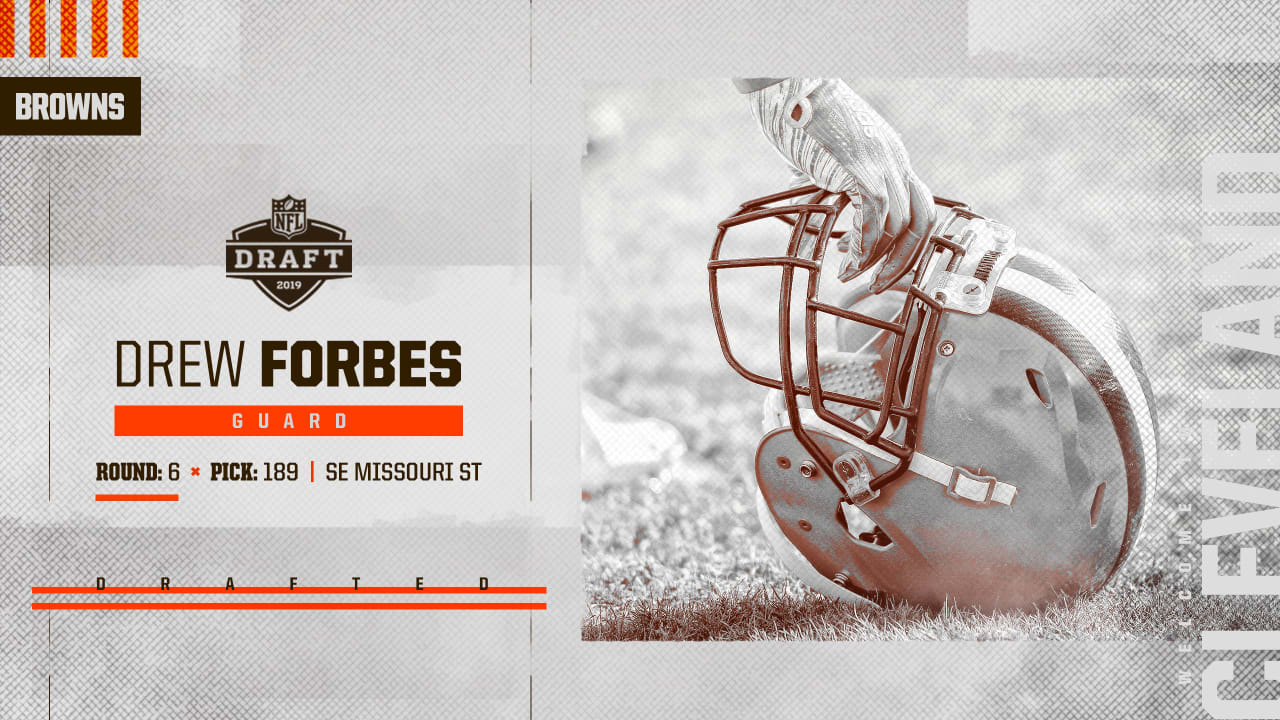 The Browns chose on Saturday southeast of Missouri G Drew Forbes with the No. 189 pick in the sixth round of the 2019 NFL Draft.
Forbes is the Browns' sixth pick in the draft, after LSU CB Greedy Williams (No. 46), BYU LB Sione Takitaki (No.80), Miami S Sheldrick Redwine (No. 119), Alabama LB Mack Wilson (No. 155) and Oklahoma K Austin Seibert (No. 170).
Forbes, who hails from Bonne Terre, Mo., started for three years as the Redhawks' left tackle, earning the top honors at the Ohio Valley Conference as a senior. Forbes, a three-sports athlete, played on both sides of the ball at North County High before enrolling in the state of Southeast Missouri in 2015.
The Browns only have one more option, scheduled for the beginning of the seventh round.
Source link