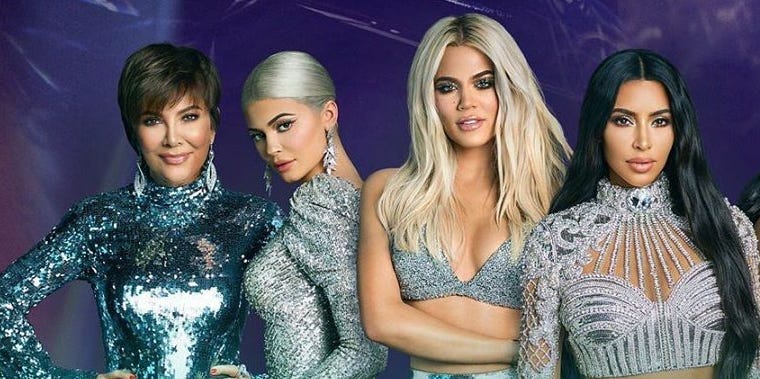 Krrish Jenner reportedly ended keeping up with the Kardashians After Kim Kardashian and Kylie Jenner threatened to leave.
Khloe Kardashian and Scott Disick are reportedly upset about the decision.
---
More details are coming out behind this keeping up with the Kardashians End of your long run on E! According to a new report from SunThe family was divided over whether or not to end the show, but eventually Kriss Jenner pulled the plug after Kim Kardashian and Kylie Jenner withdrew.
"The family has been locked in an ongoing debate over the future of the show for months," says a source. "Kim has done the whole drama with Kenye West – she refuses to put anything on the show, and Kim is finding it difficult to film the show. Kylie is making billions of dollars through her makeup line and product endorsement — she doesn't need the show, and, like Kendall, has always struggled with fame and headlines. Filming the show meant that he would be in LA with family — now free to fly on vacation, or follow Travis Scott during his tour. "
How-Eid-A-A, Khloe Kardashian and Scott Discick are reportedly pretending that the show is ending, the source said "The only ones who are upset are the ones who opened, and Scott is the disc. Khloe has made several spin-offs. Tried to start the show – but none of them were as successful KUWTK. And Joe knows how Scott will make money now that the show is being canceled – he loves flying in private jets and is treated like an A-list star. I can't see him flying commercial or getting paid in his own way. "
As the source says, Kardashian no longer needs KUWTK To make money or promote their brands (they have Instagram for that), but "ultimately it was Kim's decision to take a break and Kylie and Courtney's exit meant it ended."
Hmm, maybe Scott can come out with a sock line? Great job for Rob Kardashian!
This content is created and maintained by third parties, and is imported to this page to help users provide their email addresses. You may be able to find out more about it