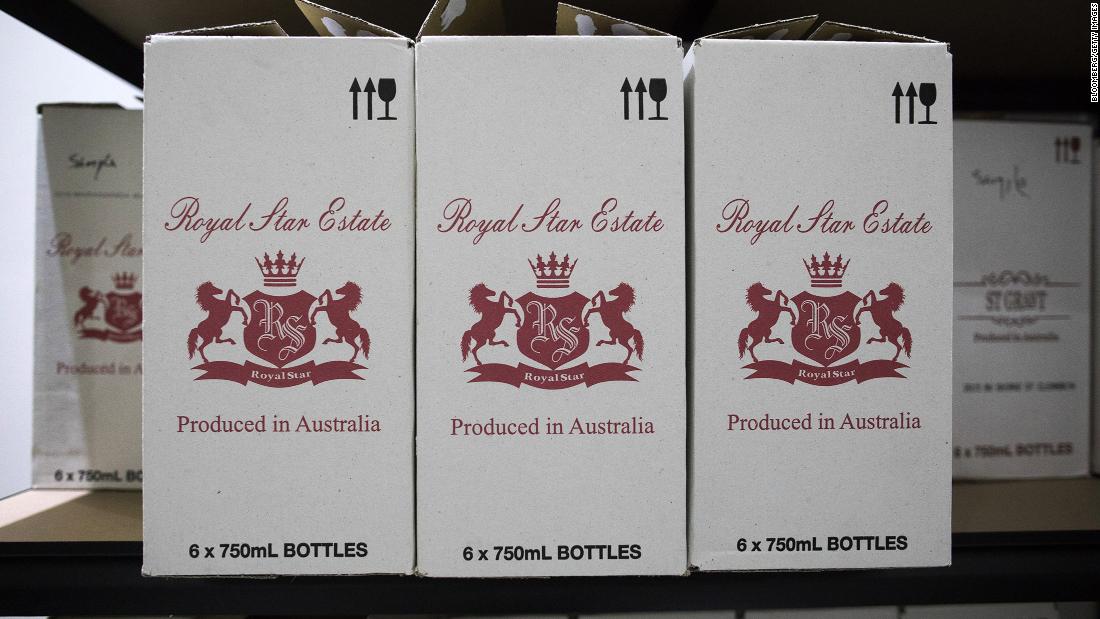 Chinese regulators announced on Friday that they would begin imposing heavy duties on Australian wines after finding preliminary evidence of dumping.
From Saturday, China will begin to temporarily slap Australian liquor imports from 107.1% to 212.1%, the Commerce Ministry said in a statement.
The move is another bottleneck for Australian businesses as relations between Canberra and Beijing continue to deteriorate.
In August, China announced an anti-subsidy investigation of some Australian wine imports following a complaint by the China Wine Industry Association. Regulators at the time said they would investigate 40 allegations of unfair government subsidies in the Australian wine sector.
The Commerce Ministry now says it has confirmed cases of dumping, which is a "material damage" to the domestic liquor industry in China.
The effects of the new measures can be devastating. According to Wine Australia, the country's government-backed trade organization, China is by far the largest importer of Australian wine.
The group said that in the recent financial year, which ended this September, mainland China alone made up 39% of Australia's total wine exports.
But Australia has called China this year to investigate the origins of the coronovirus epidemic. Beijing later targeted Canberra over trade, meaning it suspended some imports of beef and slapped heavy tariffs on barley.
In August, Australia effectively blocked the sale of the dairy business to a Chinese company after an official said the acquisition would be "contrary to national interest." In a $ 560 million Australian dollar ($ 413 million) deal, Lion Dairy, now being sold to Australian firm Bega Cheese instead, the companies announced this week.
The latest news may be surprising to some, given that both Australia and China signed a major trade deal called the Regional Comprehensive Economic Partnership (RCEP) last week. Some have suggested that the agreement could help re-build relations between the two countries.
China has recently acknowledged a deviated relationship – but clarified where it thinks the finger should be pointed. Last week, a Chinese Foreign Ministry spokesman said Australia should be blamed for the "sharp deterioration" in relations between the two countries.
Spokesperson Zhao Lijian said in a news briefing, "China has absolutely no responsibility to create this situation."
"[They] It has subsequently taken a series of mis-steps relating to China, the root cause of the Sino-Australia relationship, due to the sharp deterioration and the current difficult circumstances. "
– Shanshan Wang contributed to this report.
.