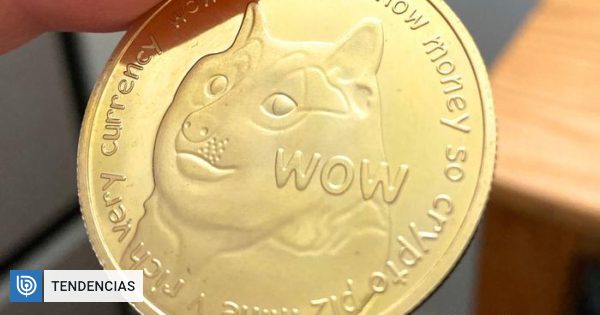 The price of the Dogecoin reached a record on Tuesday, with a market capitalization of more than 50,000 million US dollars, after users on social networks used hashtags – or labels – to fuel a rally in the cryptocurrency inspired by a meme.
The 8,000% price increase so far this year has caused the Dogecoin, initially launched in 2013 as part of a satirical critique of the frenzy of the CRYPTOCURRENCY, surpass other valuable cryptocurrencies like Tether, and become the fifth largest in the world.
Although Dogecoin represents only a fraction of Bitcoin's $ 1 trillion value, it can be traded on cryptocurrency exchanges and most popular trading apps. The cryptocurrency logo is represented by the dog meme Shiba Inu.
"The Dogecoin rally represents an interesting convergence," said Diana Biggs, CEO of crypto company Valour, after Dogecoin's price rose fivefold in the past week to a record $ 0.42, according to CoinMarketCap.
"A coin created as a joke for early adopters of the CRYPTOCURRENCY whose community found this kind of funny stuff, with now a new generation of retail investors for whom memes are a native language, "added Biggs.
The importance of social networks in its value
Dogecoin fans used the hashtags #DogeDay Y # DogeDay420 to post memes, messages and videos on Twitter, Reddit and TikTok, in reference to the informal holiday of April 20 to celebrate cannabis, which is marked by smokers and street parties.
Like other cryptocurrencies, Dogecoin's price is heavily influenced by social media users, including the head of Tesla, Elon musk, whose tweets about the cryptocurrency in February sent its price soaring more than 60%.
It is unavoidable pic.twitter.com/eBKnQm6QyF

– Elon Musk (@elonmusk) July 18, 2020
"If this goes as planned and everyone, including Mr. Musk, go ahead and put money into the Doge on April 20, all at once, Doge will reach prices that were not originally even conceptual "said a TikTok user in a video promoting the coin.
Created in 2013 by Billy Markus and Jackson Palmer as a joke, Dogecoin currently has 129 billion coins in circulation and will continue to increase in number every year. The value of this – less than a dollar – is considerably different from the most popular cryptocurrency, Bitcoin, which has a value of US $ 55,000 per unit.