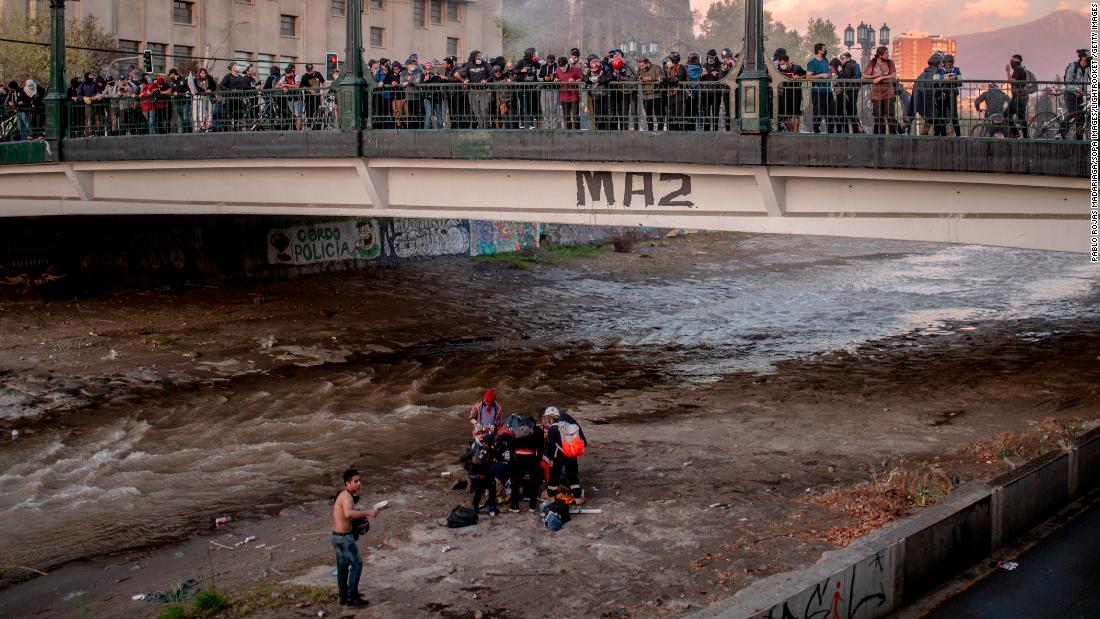 Videos showing the incident during an anti-government protest in the capital city Santiago have gone viral in Chile, sparking a new round of anger and protests over the weekend. The footage showed a scuffle with a 16-year-old boy, who fell first on the side of the bridge.
The prosecutor's office also said that the officer "released the victim" and "misinformed the prosecutor's office."
But the officer's lawyer, Nubia Vivanko, dismissed the charges in a hearing on Sunday, stating that the officer had followed protocol and the teenager was trying to escape.
Enrique Monres, chief of police in the area of ​​Santiago, where the incident occurred, said the teenager lost his balance and fell, and that officer immediately informed emergency services.
The report stated that the boy fell and injured in the Mapcho River in Santiago and was admitted to a medical care center.
Protests were taking place in the city ahead of Chile's national referendum on October 25, which would determine whether the country would break away from its current Pinochet-era constitution.
The Chilean government said on Saturday that it had ordered an investigation into the matter, and that the officer involved would be removed from his duties while it is being carried out.
In response to the incident, a meeting took place in Santiago that day, with protesters demanding the arrest of the officer involved.
    .