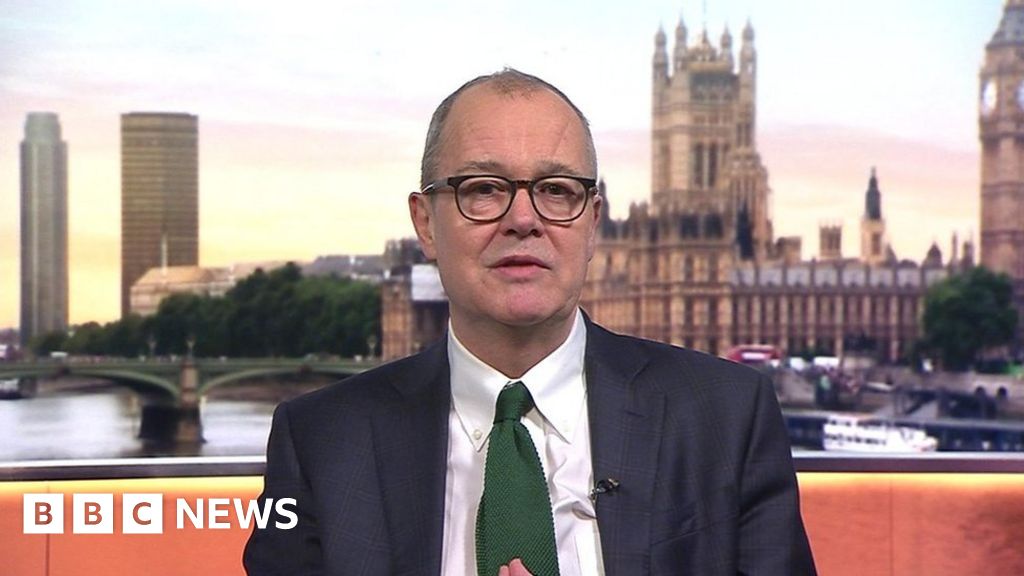 The government's chief scientific adviser, Sir Patrick Valence, has said he was reprimanded for arguing strongly in favor of the Kovid lockdown ban earlier this year, it has surfaced.
In an email exposed by the BBC Freedom of Information Request, Sir Patrick revealed that he had been called a "talker" from other senior officials.
Some scientists argue that a lockdown was initiated before it could be saved. The government says that "there was no delay".
The Department of Health and Social Care said in a statement that the government's policy was "guided by the advice of world-renowned scientists".
Did herd immunity change the course of the outbreak?
The UK has the highest number of per capita coronovirus deaths in the world, although officials say it is too early to make accurate comparisons with other countries. The Department of Health and Social Care says there was no delay in locking.
The email received by the BBC discusses a Sunday Times article in May criticizing the delay in announcing the lockdown in March.
It is not known when the "tell-tale" took place, but in July speaking to the Parliament's Science and Technology Committee, Sir Patrick called on the Scientific Advisory Group for Emergencies (SEZ) on March 16 for "additional social-wide measures" Mentioned the advice given. Be implemented "as soon as possible".
Full lockdown was not introduced until 23 March. It is now believed that the number of cases had increased dramatically in the earlier period.
In the email, Sir Patrick writes that he "made a stronger argument than anyone to take action for the lockdown" but received a "tell-off" from Chief Medical Officer Professor Chris Whitty and then Cabinet Secretary Sir Mark Sedwill.
Sir Patrick and Pro Wheaty regularly appeared together at news conferences, updating the public on measures to combat coronovirus, without disagreeing.
On 16 March, the government issued an advisory "against all unnecessary social contact with everyone and unnecessary travel", including a warning to avoid pubs, bars and restaurants. However, the complex was not ordered to close until 20 March, while a full lockout was introduced on 23 March, under which people could leave the house only for exercise or grocery shopping.
TASTE and SMELL: How are they related?
COVID-19 and food: How has the lockdown changed to what we eat?