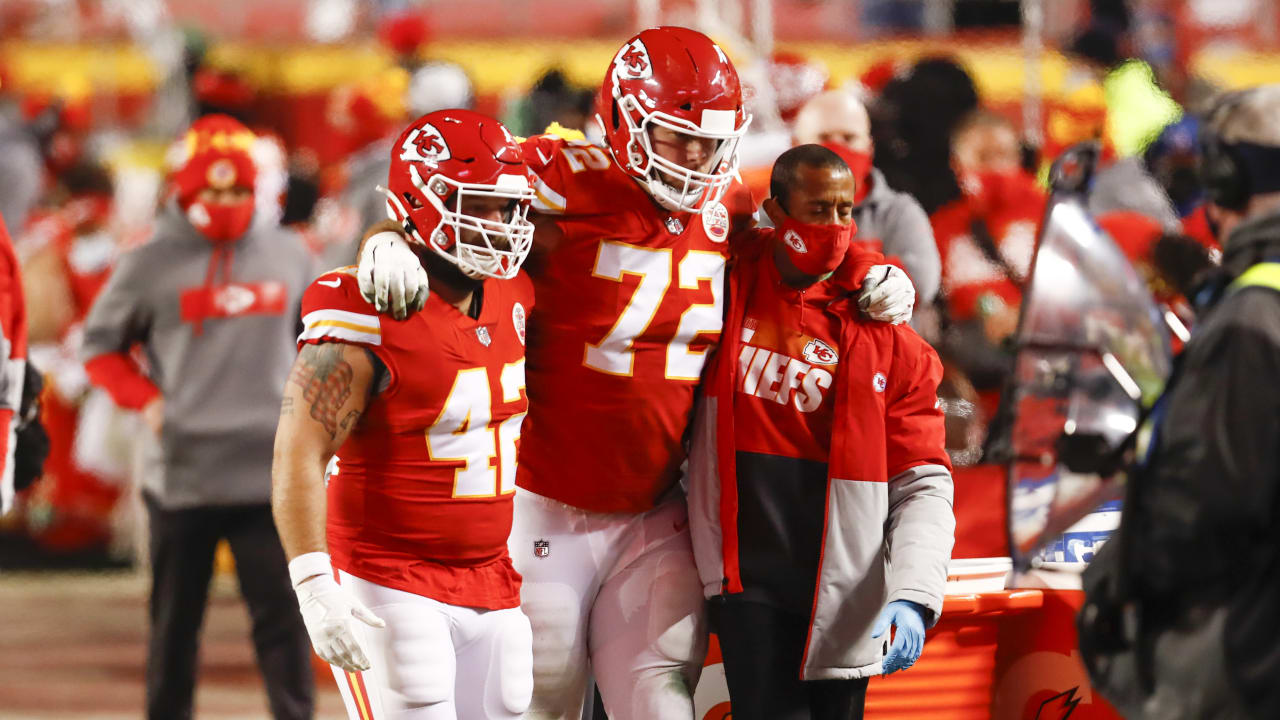 Initial apprehensions about Kansas City chiefs dealing with Eric Fisher's injury have been confirmed.
NFL Network insider Ian Rapoport reported that the leftists taunted his Akilis during Sunday's 38–24 win over the Buffalo Bill, according to a source briefed on the situation.
Regarding Fisher, coach Andy Reid said the news would be bad Sunday night when he said, "It doesn't sound too good with Akilis."
This is a brutal blow to Fisher and the Chiefs, their initial tackles heading to face the Tampa Bay Buccaneers. Mitchell Schwartz with the right tackle is also out due to a back injury, with Casey facing the Bucs without both of his starting tackles in the Super Bowl.
We saw what kind of losses Shakeel Barrett and Jason Pierre-Paul could face in the NFC Championship game when they upset Aaron Rodgers, who was dealing with missing star David Bakhtiar. Fisher's absence may prove to be a major hole to beat the chiefs.
After Fisher exited the game, Mike Raymers moved from right tackle to left tackle, Andrew Wyllie moved from right guard to RT, and veteran Stephen Wisniewski entered the game at RG. The Chiefs have two weeks to figure out the best combo out of five to defend the Mahomes in the Super Bowl.
It's doubly bad time for Fisher – it's not like there's never a "good time" to blow your Achilles. The 29-year-old head into a 20-year contract and will have to battle to get back on the field with the season starting in eight months.