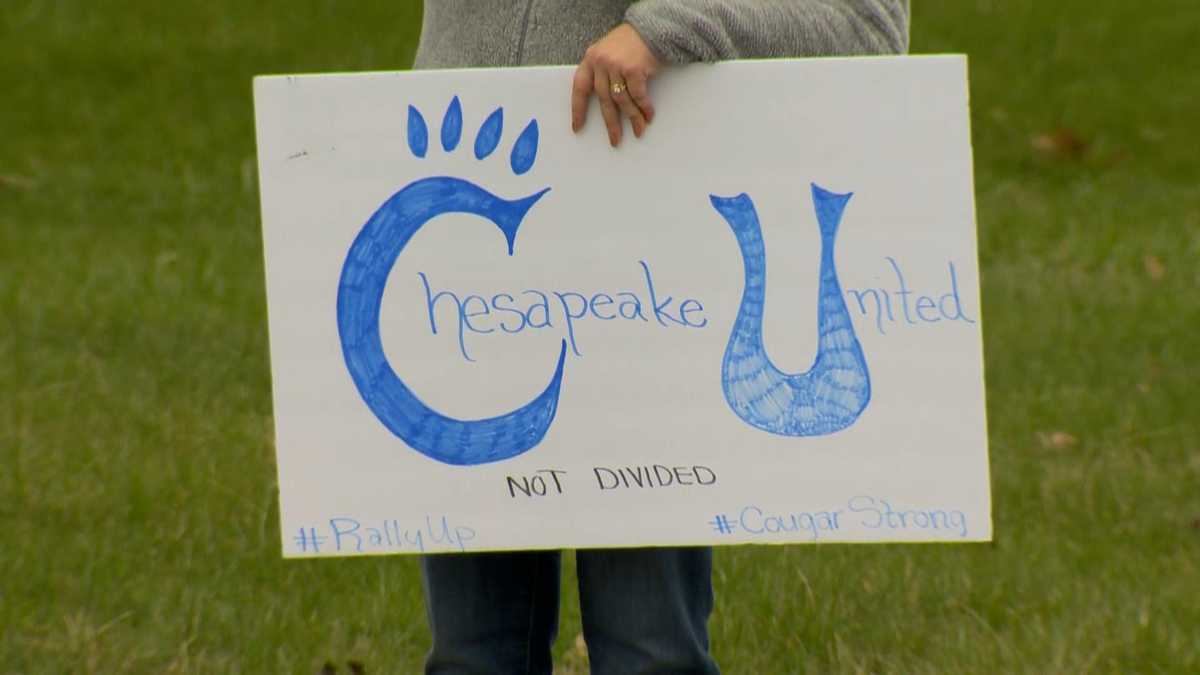 GLEN BURNIE, Md. –
The community of Pasadena met for Chesapeake High School students with posters with messages such as "Be kind to others" and "No more silence" after several racial incidents in the school. The protesters said they had had enough.
Students who arrived at Chesapeake High School on Monday morning were greeted by parents and community members concerned with a positive message.
"I had to do something to make a difference, and everything helps with things like this: if the children see the support and observe that the parents care and that the people care, then if they touch a person, So yes, it's worth it, "said Gina Cook, a concerned community member.
Last week, a fight broke out between students of different races that the authorities of the Anne Arundel County Public Schools said had racial connotations. That same day, a staff member found a mouse pad with a racial insult written on it. At the beginning of last week, a rope and a Confederate flag was seen in a student's truck.
Karen Kirkwood said in February, a teacher called her grandson the N-word.
The school system said it examined the allegations and that the teacher withdrew. In a letter sent home on Friday, director Stephen Gorski said, "We are in the process of establishing a student equity team that I believe will help us heal from the injuries that have been caused."
Students also encouraged to wear blue Monday to show pride. They are taking steps towards healing in a community that some say needs it.
"One of the things that we discovered when we had a town hall is that, since this school was built in the 70s, there has been a continuous generational problem, it's 2018. It's time for this to stop," he said. Reverend Dr. Robert Walker Jr.
Gorski said he plans to finalize the equity team in the coming weeks and, so far, more than two dozen students have expressed interest in him.
.


Source link