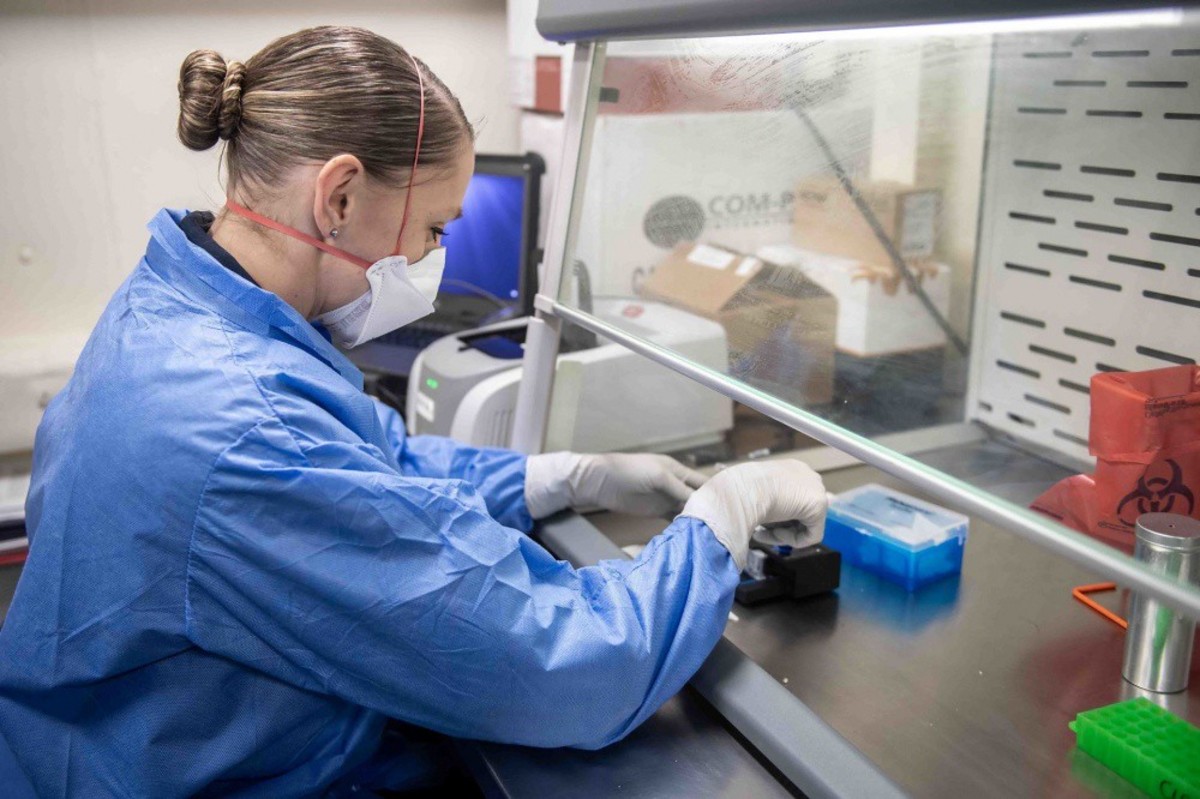 The first recorded U.S. case of the SARS-CoV-2 variant that originated in Brazil occurred in Minnesota, and the CDC has released a report revealing how it got here and how it was investigated.
The Minnesota Department of Health confirmed the first case of the P.1 variant on January 25, a few weeks after the variant was first confirmed in travelers from Brazil during a routine inspection at a Tokyo airport.
The variant, which can be up to 2.2 times more transmissible than the initial COVID strain and has spike protein receptor binding mutations that have raised concerns that it may evade the vaccine and naturally constructed immunity, emerged amidst an ongoing disaster in Brazil, whose President Jair Bolsanaro has been criticized for failing to implement measures to contain COVID and deploy vaccines, and mocked COVID as "a little flu" even though it claimed more than 250,000 lives in his country .
The first American case was reported in Minnesota after a person became symptomatic in early January and was hospitalized for 9 days.
During the investigation of the case, it was learned that they had traveled to southeastern Brazil within 14 days before symptoms began, and their traveling companion, who lives in the same household, also tested positive after returning.
Since December, the Minnesota Department of Health has been testing 100 COVID samples per week for possible variants, and genome sequencing of the two samples confirmed the P.1 variant in both.
So far, the two cases remain the only confirmed P.1 variants in Minnesota, according to CDC figures, while the more widespread UK variant B.1.1.7 has seen 78 cases. However, given the limits of MDH genome sequencing, there may be more than have been discovered.
The CDC says the hospitalized patient interacted with four healthcare facilities while he had the virus, and 111 healthcare workers who came into contact with them were offered tests, but without high-risk exposures.
Subsequently, 22 workers were tested for COVID and none came back positive.
Sign up: Sign up for our BREAKING NEWS bulletins
The MSP airport was also informed that the couple who had the variant traveled internationally and arrived on a domestic flight to MSP, but because "19 days had passed since the flights, the CDC did not initiate a full investigation of contact with the aircraft." .
However, it obtained information from potentially exposed passengers and notified the health departments where they lived. Another 42 people who may have had close contact with the couple in Minnesota were also offered the test. Twenty of them were tested, all came back negative.
The CDC says the discovery of the P.1 variant "underscores the importance of community prevention strategies to delay the transmission of SARS-CoV-2," including the use of "well-fitting masks," social distancing, hand washing. , regular testing, and the use of quarantines and isolation for anyone who tests positive or has symptoms.