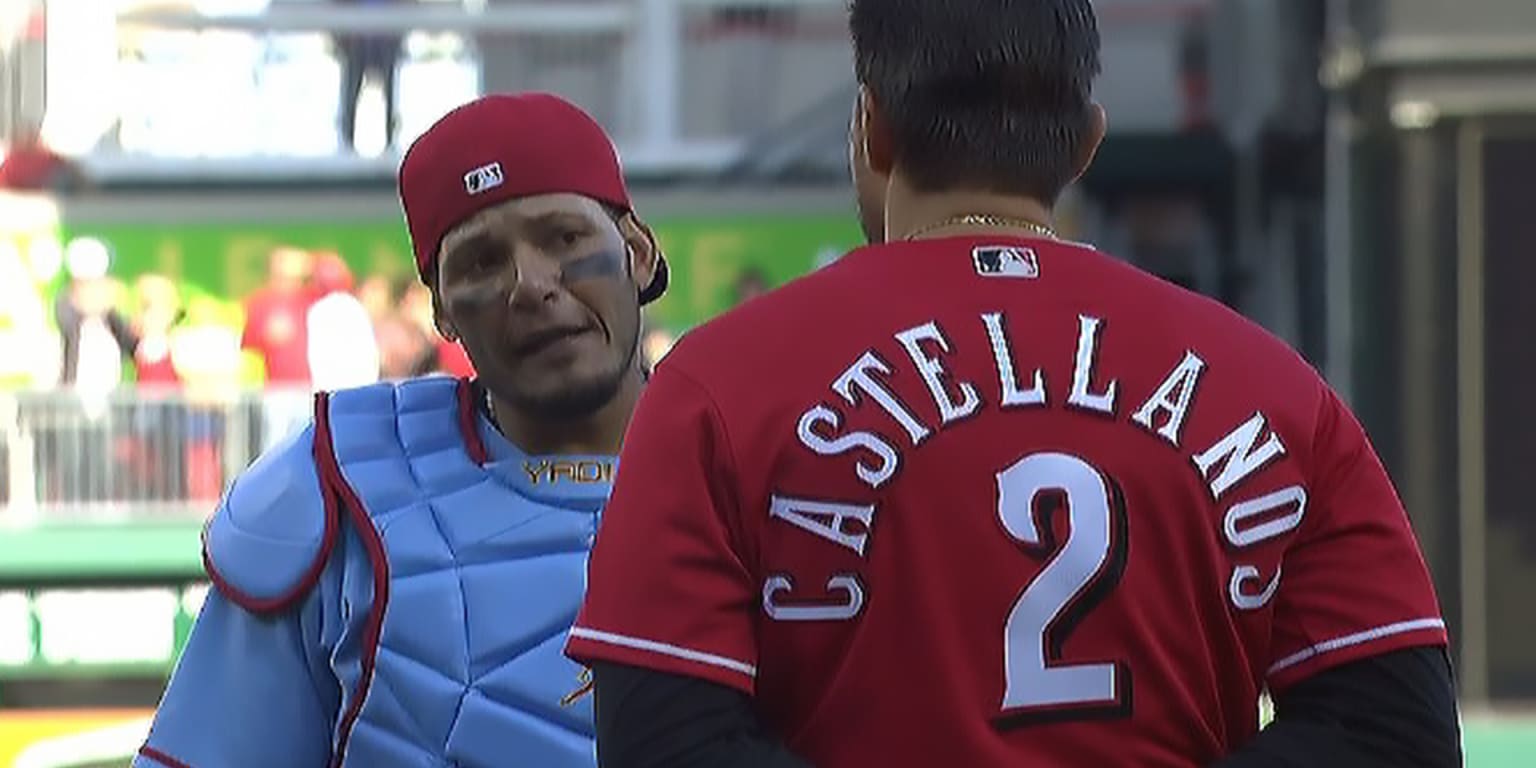 CINCINNATI – The Reds and Cardinals have met multiple times over the years and renewed that part of their rivalry with an extended fight to clear the benches in the fourth inning on Saturday.
Cincinnati led, 6-2, when pitcher Jake Woodford drilled Nick Castellanos with a shoulder fastball. Castellanos showed his displeasure at Woodford and Cardinals catcher Yadier Molina by taking the ball and offering it to the pitcher.
Later in the inning with Mike Moustakas batting, Woodford threw a wild pitch that scored Castellanos from third base with a header slide. Woodford was covering the plate when the two got together. Castellanos stood up and flexed on Woodford, prompting Molina to defend his teammate.
That emptied both the dugouts and the bullpens.
The calamity was waning with both teams coming back to their sides when the Donnybrook rekindled in the outfield after Cardinals reliever Jordan Hicks pushed Reds shortstop Eugenio Suarez. The participants spilled onto the grass while Castellanos and Molina remained in the infield talking.
Castellanos was the only player expelled from the game. He was replaced by Aristides Aquino in the top of the fifth.
On Thursday, Castellanos jogged and threw his bat after hitting an Opening Day home run against the Cardinals with Cincinnati trailing by six runs.
The two teams fought infamously in 2010. Molina was in the middle of that when he and Brandon Phillips exchanged words at the plate before a Reds second baseman at bat.