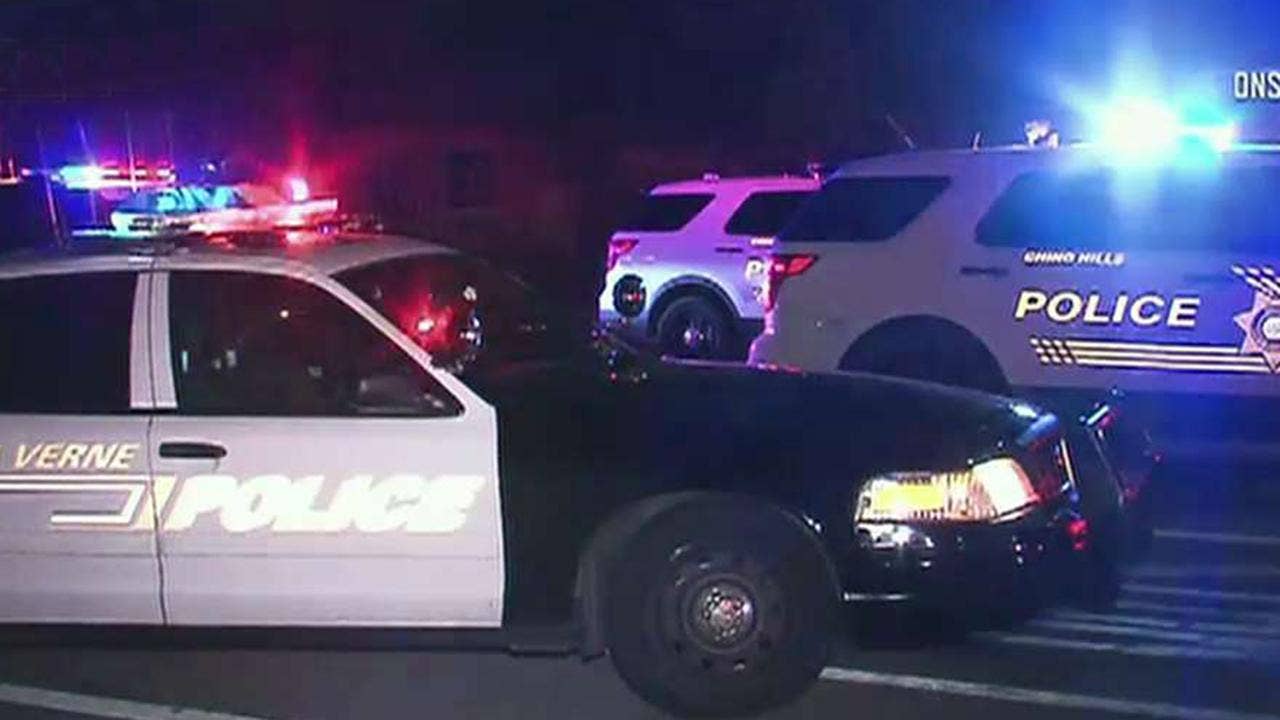 One California police officer was killed and another injured on Friday after responding to a report that someone was barricaded inside a house.
Pomona police chief Mike Olivieri said in a tweet on Saturday morning that one officer had died and the other in stable condition.
"I have a heavy heart to report that an officer did not survive," he said in the tweet.
No arrests have been made. Pomona is about 30 miles east of Los Angeles.
OFFICERS ASSASSINATED IN THE LINE OF DUTIES IN 2018
According to the Los Angeles Times, dispatchers received a call from a "downed officer" at around 9:10 p.m. local time.
Sources informed the newspaper that some 75 officers from the nearby police agencies responded to the scene but were unable to take the officers to a safe place due to the unidentified gunman.
Video from local media showed exchanges of gunfire while an injured officer was on the sidewalk, receiving medical attention.
The two officers – both with the Pomona Police Department – were finally taken to a nearby hospital.
The murdered policeman has not been identified.
Additional information about the incident was not immediately available.
At least 20 police officers have died in the line of duty since the beginning of 2018.
Source link