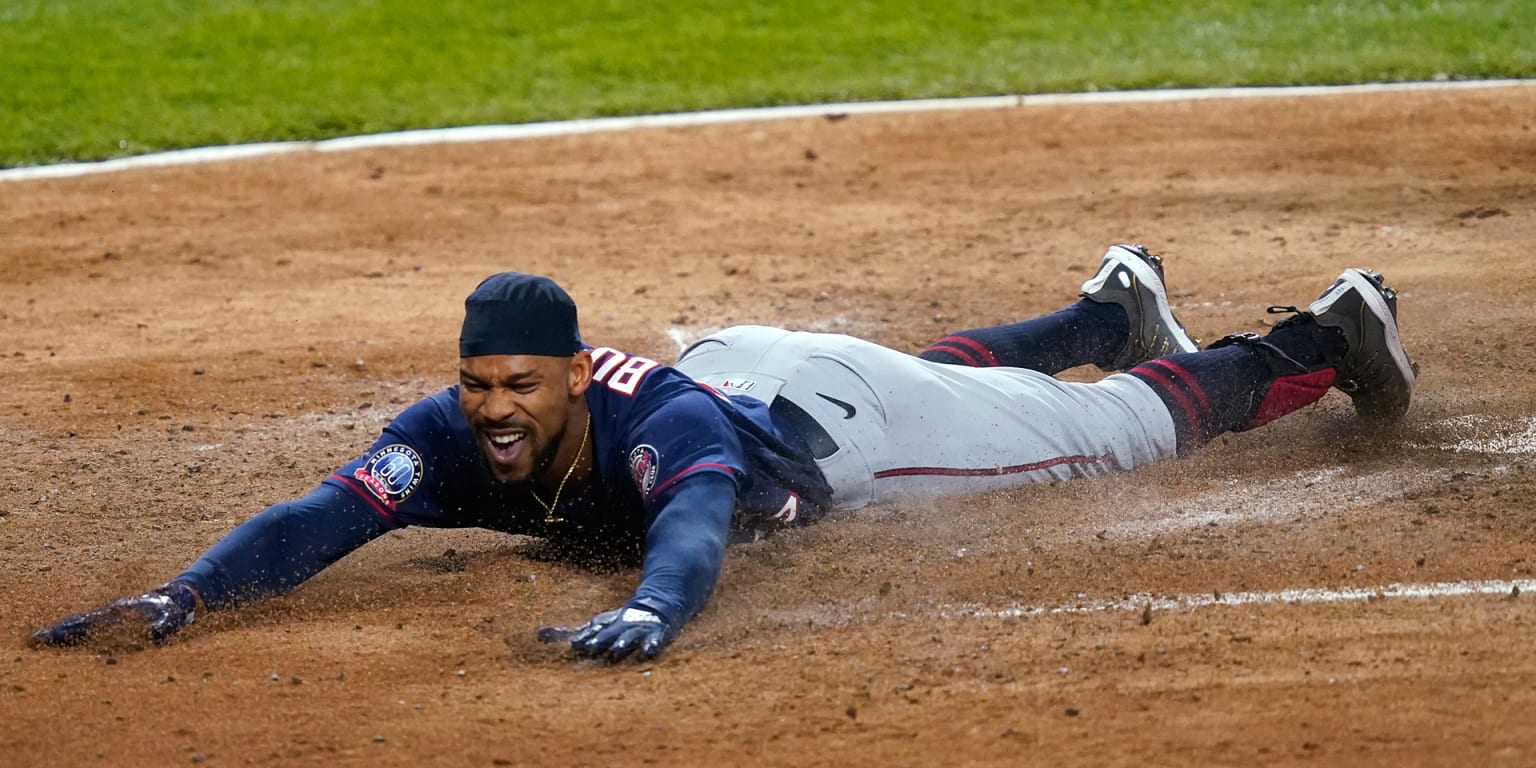 In an ideal world, Byron Buxton became the first player in Twins history to hit indoors in consecutive games. Instead, he had to settle for just one on Tuesday – but it was a good time for Minnesota. Speedster of Twins hit a sharp line
in an ideal world,
Byron Buxton
The Twins would become the first players in history to hit indoors in consecutive games. Instead, he had to settle for just one on Tuesday – but it was a good time for Minnesota.
The Twins' speedster hit a fast line drive into left-center field in the third inning against the White Sox that couldn't stop center fielder Louis Robert in an attempt to leap, and once the ball jumped off the wall and away from Robert The Gay White Sox had no chance of slowing down Buxton.
Buxton only needed to top the sprint speed of 29.2 feet per second during their journey on a game-by-game basis as they equalized the game 1–1 with their ninth homer of the season. This is well past the "elite" limit of 30 feet per second, which Buxton has already topped 14 times this season and 322 times in his career. According to Statcast, there was a 50 percent catch in the ball, but Robert's inability to play opened the door for Buxton to take full advantage.
inside #Bomba. #MNTwins pic.twitter.com/xrw7SLMyM1

– Minnesota Twins (@Twins) September 16, 2020
This led to home runs inside the third career of Buxton's career, which was one of the most active players. He has four homers in his last seven matches.
Buxton and the Twins would argue that it should have been five.
In the ninth inning of Monday's 3–1 defeat to the Sox, Buxton hit a ball into deep left field that clung onto Eloy Jimenez's glove and rolled off the wall, and settled under the cushion of the outfield wall. Jimenez immediately gestured for the ball to be considered dead, but the umpiring crew initially called it live, allowing Buxton to round the bases to watch as an inside homer.
Although Jimenez simply picked up the ball and threw it again, the umpires ruled in the replay review that the ball was lying under the padding and thus dead and resulted in a Buxton homer in a ground-rule double. Gone.
"I mean, it looks like it's probably leaning against the wall," said twin manager Rocco Baldelli. "I don't know. You could have probably bent and picked up the ball and thrown it if you wanted to. But then, what can any of us do about that? I'm not sure.
"It's a judgment call. You just have to live with it. There is nothing you can do about it."
Had that call not been overturned, Buxton would have become only the fifth player in a season in the twins history (since the franchise in 1961) with many inside parkers, Tony Olive ('64), Tom Brunanski ('82) , Greg Gagne ('86) and Steve Lombardozzi ('88).
Do-Hyoung Park covers twins for MLB.com. Follow her on twitter
@dohyoungpark
And on Instagram at dohyoung.park.
.