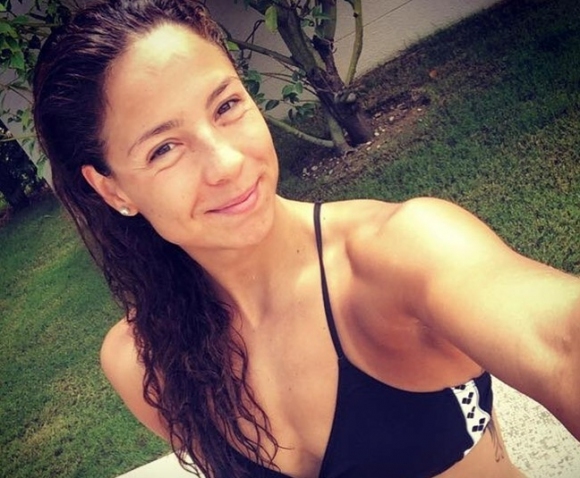 Bulgaria's national backgammon record holder, Ekaterina Avramova, will participate in the international tournament in Varna from June 1st to June 3rd, which is organized by the Black Sea
26-year-old Avramova is in Bulgaria with his English coach Dave Hitchbad , with whom she has been working for London at the age of 10.
She has been swimming for Turkey since 2014, keeping records in her back disciplines and our South Coast squad. For the tournament in Varna, Avramova has declared participation of 50, 100 and 200 m back and 100 m freestyle.
In total there will be 33 clubs from 5 countries – Bulgaria, Turkey, England, Romania and Croatia. The tournament will take place at Primorski Complex.
"24 Hours"
// FB.init ({appId: '176964795710805', status: true, cookie: true, xfbml: true});  window.fbAsyncInit = function () {   FB.init ({       appId: '176964795710805',       oauth: true,       cookie: true,       status: true,       xfbml: true   });  }; function fb_login () {     FB.login (function (response) {
        if (response.authResponse) {
          var token = response.authResponse.accessToken           var t = document.getElementById ('fbaccess_token');           t.value = response.authResponse.accessToken;           var f = document.getElementById ('fbform');           f.submit ();           return;         } else {         }     }, {         scope: 'email'     }); };
//};
  // Load the SDK asynchronously / *   (function (d) {    var js, id = 'facebook-jssdk', ref = d.getElementsByTagName ('script') [0];    if (d.getElementById (id)) {return;}    js = d.createElement ('script'); js.id = id; js.async = true;    js.src = "http://connect.facebook.net/en_US/all.js";    ref.parentNode.insertBefore (js, ref);   } (document)); * /
(function (d, s, id) { var js, fjs = d.getElementsByTagName (s) [0]; if (d.getElementById (id)) return; js = d.createElement (s); js.id = id; js.src = "//connect.facebook.net/en_GB/sdk.js#xfbml=1&version=v2.6&appId=176964795710805"; fjs.parentNode.insertBefore (js, fjs); } (document, 'script', 'facebook-jssdk'));
function switch_theme_cookies ()  {    var val = ";" + document.cookie;    var parts = val.split ("theme =");    var themecookie = '';    if (parts.length == 2)      {themecookie = parts.pop () split (";") shift ();       }    themecookie = 1-themecookie;    document.cookie = 'theme =' + themecookie + '; expires = Thu, 01 Jan 2020 00:00:01 GMT; path = /';    location.reload (true);    return;   }
Source link