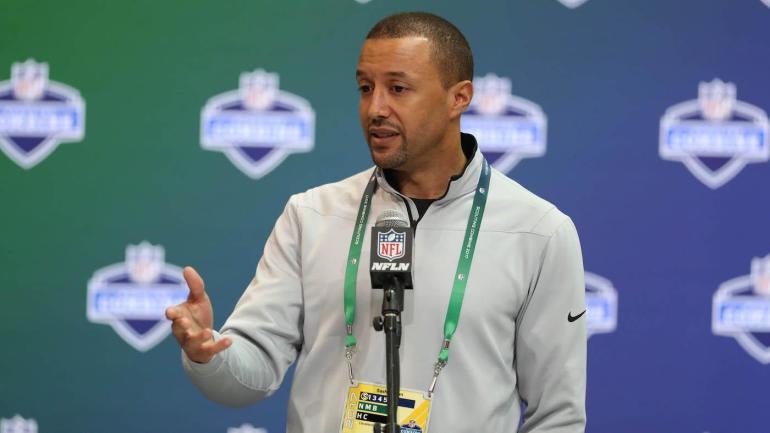 Death, taxes and Cleveland Browns fire someone near the end of a disappointing season. There are not many safe things in life, but those are few, and the Browns stood firm when they fired the GM / Sashi Brown executive vice president, CBS Sports NFL informant Jason La Canfora reported Thursday.
It probably should not be surprising to see owner Jimmy Haslam making changes again this year, with Cleveland sitting at 0-12.
The Browns suck. They have not won, although they have shown promise in recent weeks at least in terms of having talent on the roster, particularly with the defensive side of the ball.
But Brown's regime has been marked by great smells in the position of quarterback. Specifically, the Browns traded No. 2 in the 2016 NFL Draft, getting an extra first-round pick from the Eagles in exchange for Philly coming up and taking Carson Wentz. In his second year, Wentz has become a viable MVP candidate. Whoops.
The Browns doubled their error in the 2017 NFL Draft, leaving the 12th spot, allowing the Texans to go up and take Deshaun Watson. Watson electrified the NFL from Week 1 to Week 9 before breaking his anterior cruciate ligament. The Texans will probably give Cleveland two picks out of the top 40 in the NFL 2018 Draft when everything is said and done, but they do not care because they got their quarterback.
All this is magnified by Cleveland reports that Hue Jackson – a coach who, incidentally, never won a football game on a Sunday as head coach of the Browns – liked Wentz as much as he did. Watson when leaving the draft, but could not take them when the directive did not agree. .
Brown was hired by Cleveland to run the head office on January 3, 2016. In his time as general manager, the Browns went 1-27 in 28 games.
According to an NFL Media report, the Browns have been looking for other candidates to be its general manager in recent weeks. Among those candidates are former Chiefs General Manager Jon Dorsey, who was abruptly fired before the season began in Kansas City.