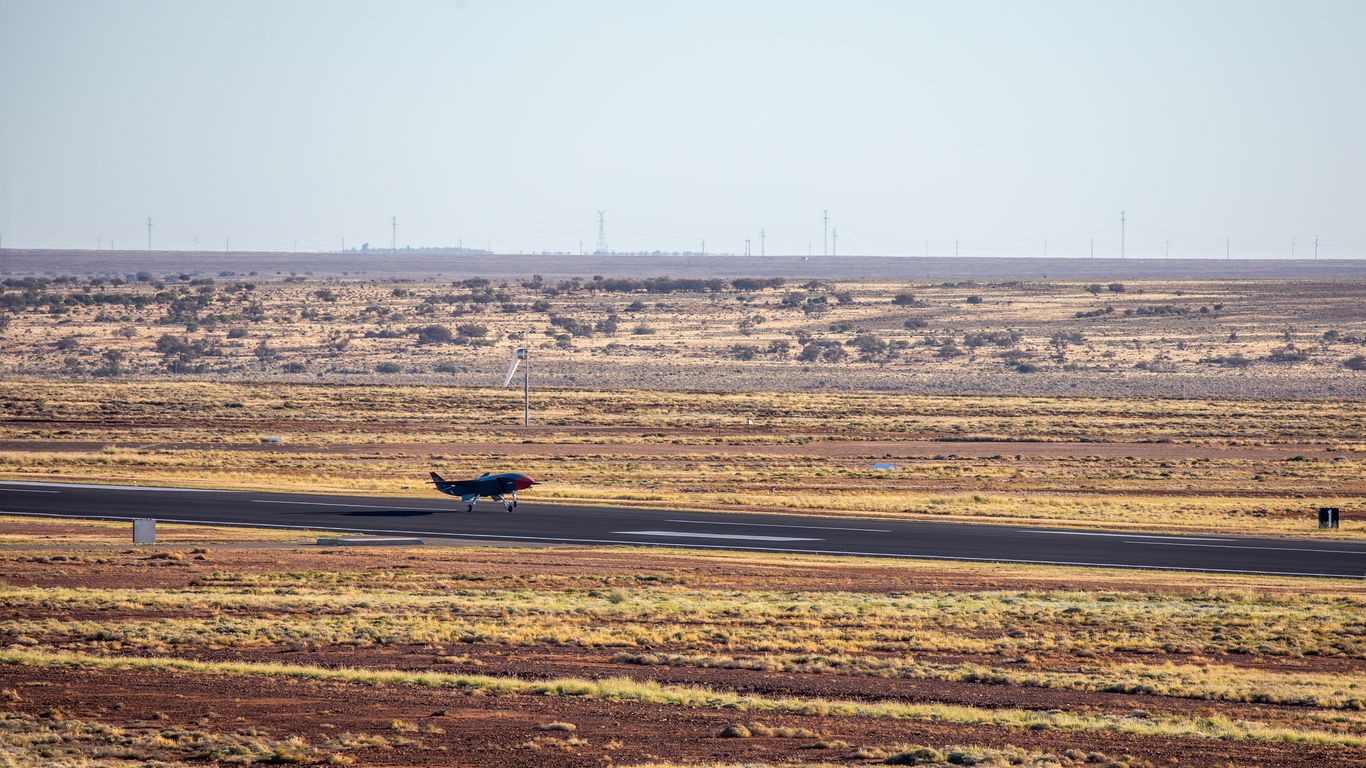 Boeing and the Royal Australian Air Force (RAAF) announced on Tuesday local time that they completed the first test flight of a pilotless fighter jet designed to operate alongside manned aircraft.
Because it is important: The "Loyal Wingman" combat drone serves as the basis for the Boeing Airpower team-building system that is being developed for the company's global defense customers. It has the potential to "revolutionize the RAAF's manual of air combat tactics," according to The Drive.
A tweet previously embedded here was deleted or tweeted from an account that was suspended or deleted.
The panorama: A Boeing test pilot was monitoring from a ground control station in the South Australian outback during the autonomous jet's flight, according to a joint statement from Boeing and the RAAF.
The Australian government has invested $ 31 million in the product, which Boeing previously said has attracted interest from countries like the United States, Reuters notes.
It is the first military aircraft designed and manufactured in Australia in more than 50 years.
What they are saying: Air Force Deputy Marshal Cath Roberts, RAAF Air Force chief of capability, said in a statement: "The Loyal Wingman project is a pioneer for the integration of autonomous systems and artificial intelligence to create intelligent human and machine equipment. ".
Retrospective scene: Boeing's pilotless vehicle flies for the first time