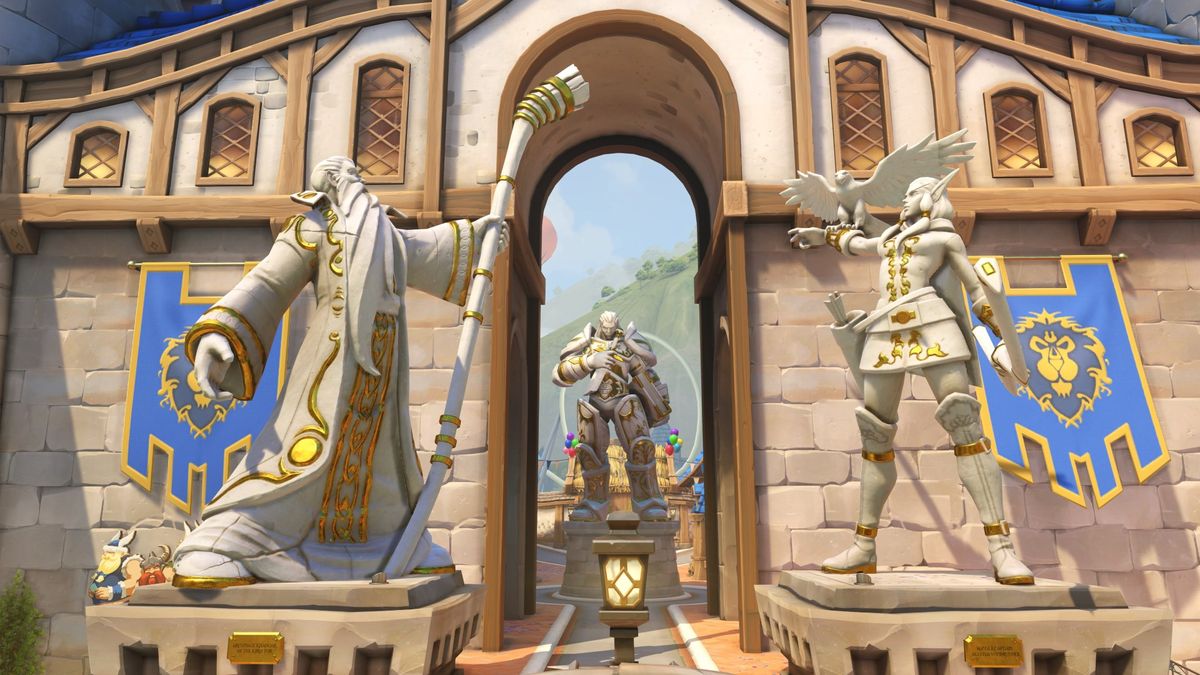 After two months in the PTR, the grand opening of Blizzard World is only a week away: Blizzard announced today that the hybrid badault / cargo map Overwatch modeled after a fictional theme park will be ready on January 23 .
Epic memories can only be made in an epic world … So get a ticket and join us for the GREAT OPENING of Blizzard World! Your adventure begins on January 23 ?️ https://t.co/PHG4qA7dfP pic.twitter.com/ 5W2o73qElc January 17, 2018
Unveiled during BlizzCon last year, Blizzard World is a cornucopia of Disney-flavored fun that features elements from all of Blizzard's best-known games, including World of Warcraft, Diablo, StarCraft, Hearthstone, Vikings and Blackthorne. (Okay, probably not Blackthorne, but it would be great to see it lying somewhere.)
I would not be surprised to see a new advance on the way before launch, but for now, the release date is all we have. So take it a minute to catch up with the first week of the Overwatch League, let's look at the best plays of week one right here or update your memory with the advance of the Blizzard World ad below.