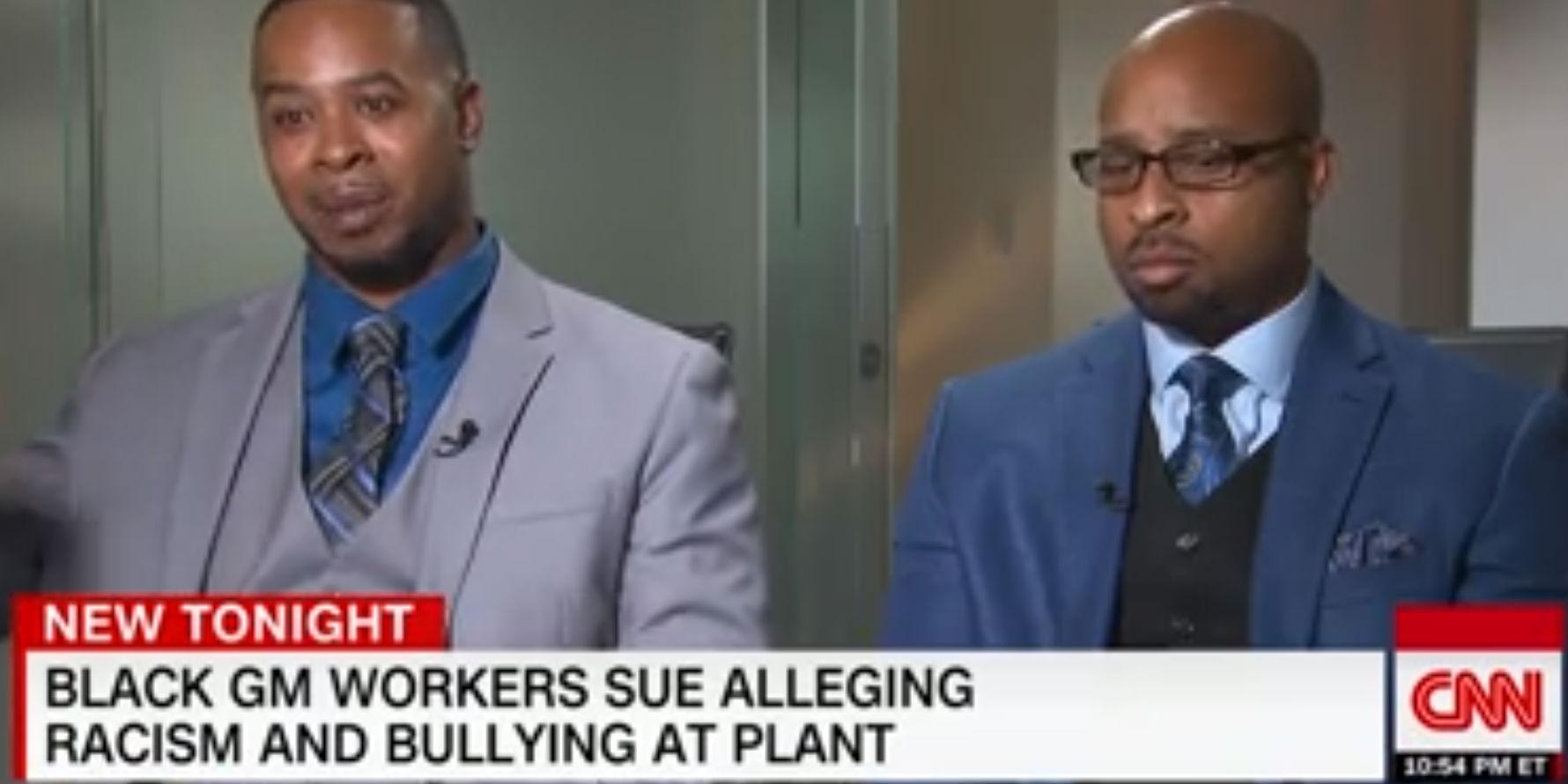 Black workers are suing General Motors after what they claim to be a systematic racial abuse directed by white staff members in an Ohio branch that led to the finding of remains in the workplace.
Former supervisor Marcus Boyd and former Marine Derrick Brooks allege that they endured more than a year of a hostile work environment that included being frequently called the n word and other racial slurs, where bathrooms were called "white only" & # 39; ; employees and other African-American employees were called "monkey" and were told to "go back to Africa," an extensive CNN research found.
Since then, the couple has filed lawsuits against General Motors, alleging that the company failed to deal adequately with the racially charged environment despite repeated complaints from several black employees.
Michelle Vocht, a lawyer representing current and former staff at the Toledo, Ohio, plant, told News from NBC who believes that the harbadment continues and that he is amending the complaint.
The hostile environment has continued and reached a level of retaliation.
The abuse alleged by Boyd and Brooks includes white employees who would use coded language to talk about them, even calling them "Dan," what other colleagues have said is an acronym for "dumb bad n **** r".
Five hanging knots were reported at different times to GM, according to the demand, with little effect.
Brooks said he believes the hanging knot was directed to him in March 2017 because he was "the only black supervisor in that department working on that shift," he revealed. NBC.
The pending lawsuit was filed on the basis of an "underlying atmosphere of violent racial hatred and intimidation."
Some of the black employees were told to "be careful" because the "father was in the Klu Klux Klan of a white employee".
GM told several media outlets that "discrimination and harbadment are not acceptable" and that he is investigating the allegations.
It was added to NBC that there is also a police investigation, although they have not "identified the responsible person[s]. "
Indy100 has contacted General Motors to make comments.
---
More: The anti-LGBT + school where Karen Pence works will receive 100 copies of John Oliver's book about a gay rabbit.
More: Question Time: an expert in the EU explains perfectly why a non-commercial Brexit would be so dangerous
Support free-thinking journalism and subscribe to Independent Minds