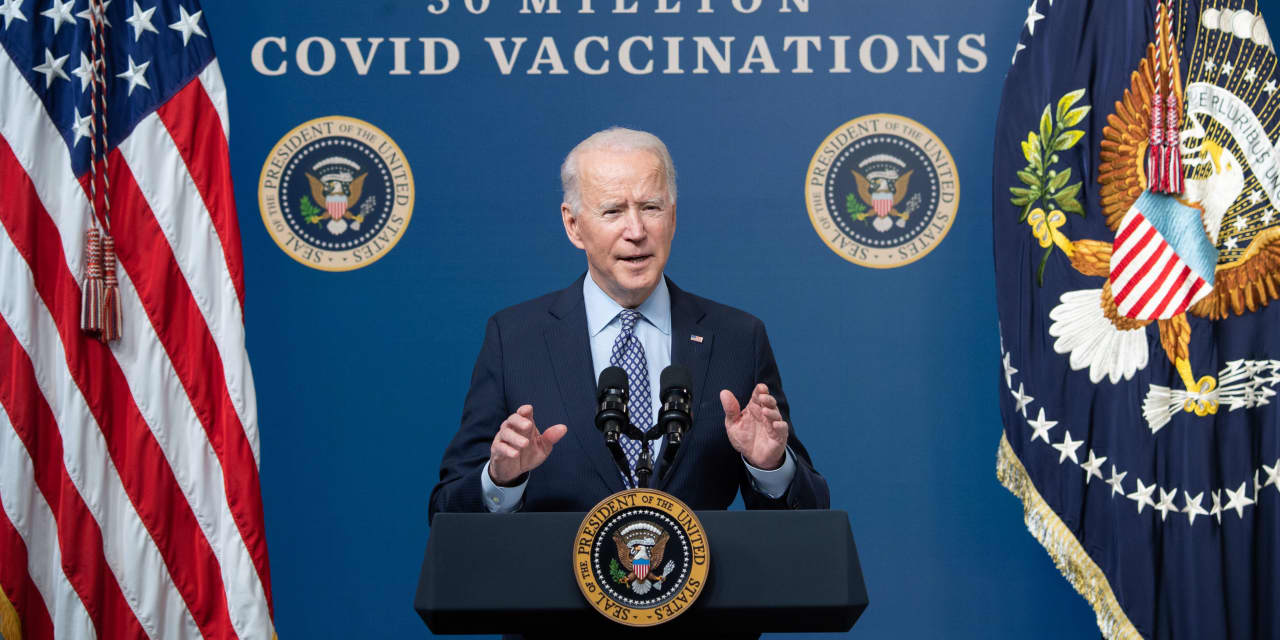 The global economy is on track to return to its pre-pandemic level by mid-year thanks to the $ 1.9 trillion fiscal stimulus package that will add 3 percentage points to the United States' growth this year, the Organization for the Economic Cooperation and Development on Tuesday.
Global gross domestic product growth is now expected to be 5.6% this year, more than 1 percentage point above the OECD's December forecast, thanks to the launch of the COVID-19 vaccine and US stimulus, he said. . The world economy is projected to expand by 4% in 2022.

The US economy is expected to expand 6.5% this year, China 7.8% and the eurozone 3.9%.

France and Italy, with GDPs rising 5.9% and 4.1% this year, respectively, are the only major economies whose outlook was not improved by the OECD compared to its December forecast. They are also among the countries that have taken the longest to implement adequate vaccination campaigns,

"The faster and more effective deployment of vaccination around the world is critical" to keep the momentum of the ongoing recovery, warns the OECD. "More hits, more jobs," he adds.

The organization also notes that "there are increasing signs of divergence between countries and sectors" and that "the resources required to provide vaccines to low-income countries are small compared to the benefits of a stronger and faster global economic recovery. ".
Read: Recession takes hold in Europe as pandemic escalates in some regions
The persective: The OECD report illustrates the magnitude of the "welcome demand side effects" that US trading partners will benefit from following the Biden stimulus. It also underlines, on the contrary, the need for Europe to accelerate its vaccination campaigns and to do more to stimulate its economy.
Germany and Italy will be among the growth laggards in the OECD this year, due to the problems they encountered implementing vaccines among their respective populations. And France, which is still struggling with vaccines, will only see relatively rapid growth this year because its GDP fell by more than 8% in 2020, more than the European average.
Slow to vaccinate, Europeans are also slow to stimulate. The US administration took less than two months to conceive and pass its massive stimulus bill in Congress. The Europeans are still haggling over a joint stimulus package that they agreed in principle last July.
Read: Italy's Ban on AstraZeneca Exports to Australia Raises Fears of Vaccine Nationalism