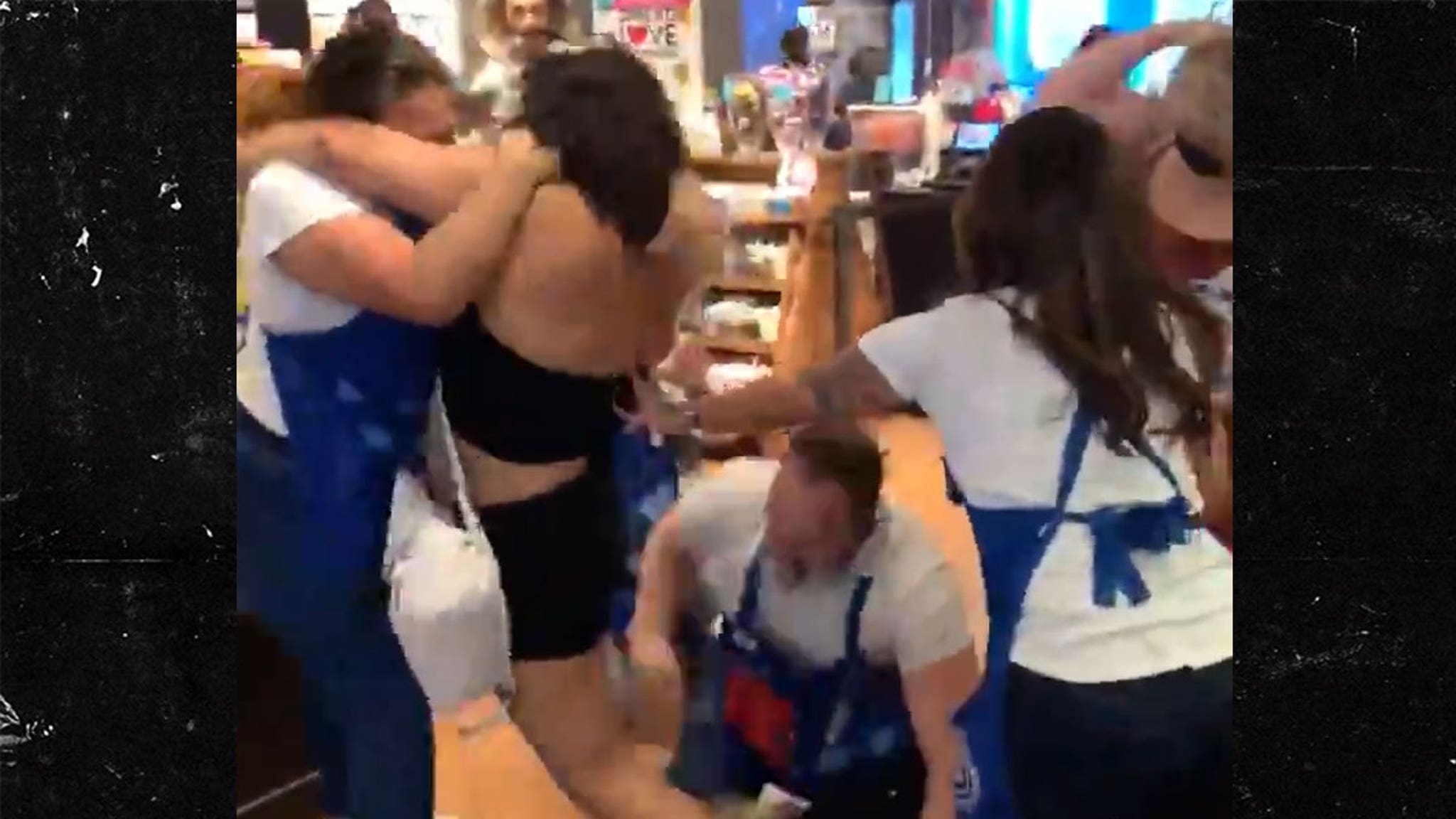 A fight broke out at Bath & Body Works in Arizona, where everyone's employees were the ones who intervened … and proceeded to yell at a woman.
Take a look at this crazy fight that broke out over the weekend at the Fashion Square Mall in Scottsdale, where a middle-aged white woman is said to have caused a fuss inside with another customer before the shit hit the fan.
The person who shot this claims the white lady was too close to another customer and they started arguing … something she says the workers tried to de-escalate.
At some point, someone put their hands on the other … and all hell broke loose. You watch an employee start to do it with the blonde woman, while her co-worker rushes in to help … taking everyone down in the process. Not far away, another woman gets into this with another worker.
Finally, a male employee steps in to break it, and orders the women who were struggling to leave his establishment. The blonde tells him to stop touching her, and then says that she won't leave until she can get her bag in the middle of the commotion.
Someone else took a different angle, and it looks like they shot something that precipitated this. Sure enough, this older white woman is actually arguing with an African American woman … and you hear some politically charged rhetoric. The African American woman calls the white woman "white trailer trash" … and it's downhill from there.
It's unclear if this had anything to do with it, but we have to keep in mind that the main character here doesn't appear to be wearing a face cover. We contacted this location and also BBW headquarters … Scottsdale store did not comment, no response from the company yet.