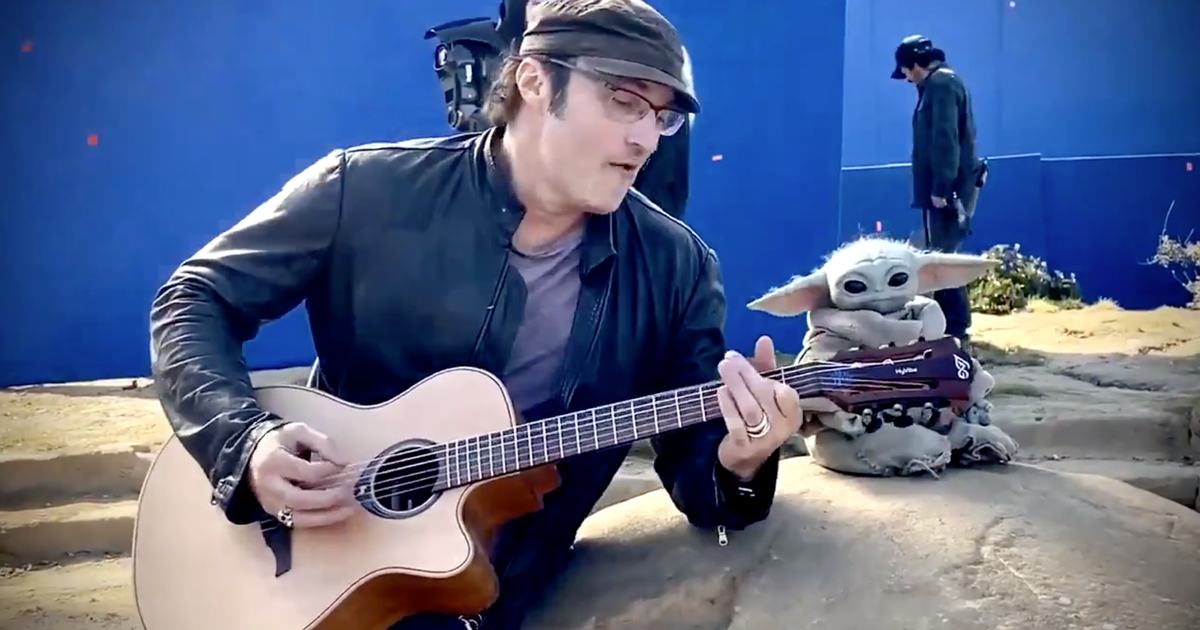 Inside Llewyn Davis Looks different than I remember.
Photo: Robert Rodriguez / Twitter
Grogu approves guitar grooves. The only behind-the-scenes look at all the scenes, director Robert Rodriguez shared the set's Christmas gift Mandalorian: A short video of a Baby Yoda puppet, with Rodriguez's guitar, taking a break in between. When he is not becoming an incredibly powerful Force Baby, it turns out that Grug loves to kick back and shake his head like a sweet guitar. At one point, he also opens his mouth slightly and rips a little. This clip, when Rodriguez directed Chapter 14 "The Tragedy", makes you think that Grugu is an actual Yoda actor playing a fictional Yoda. This is the best Holiday Puppet blooper footage Emmett Otter's Jug-Band Christmas. With that blue screen in the background, it is also ripe for mem-ing. Rock on, little grug.