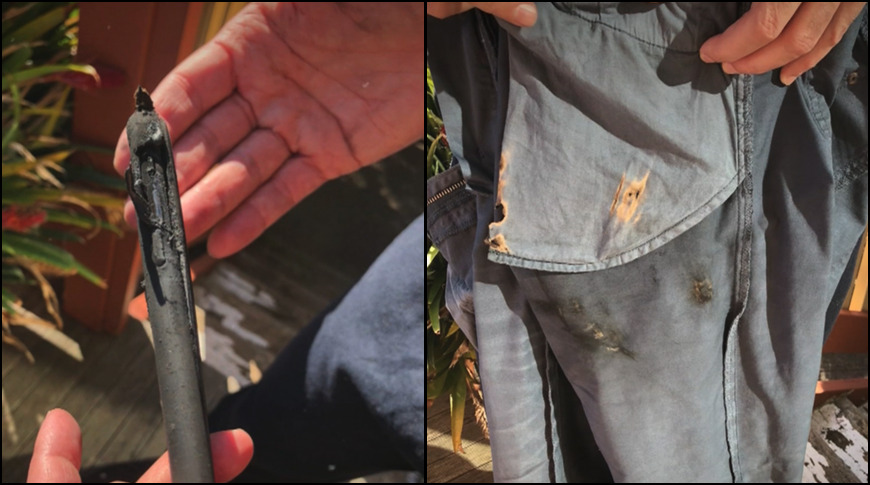 An Australian who landed in hospital after his iPhone X exploded in his pocket is now seeking compensation from Apple.
In 2019, Melbourne-based scientist Robert De Rose suffered second-degree burns when his year-old iPhone X exploded in his pocket while he was working.
"I heard a slight popping, followed by a bubbling and then I felt severe pain in my right leg, so I immediately jumped up and realized it was my phone," he said. 7 NEWS. "I had ashes all over it and my skin had peeled off."
De Rose claimed that he had reported the problem directly to Apple, but received no response. Now he plans to seek compensation and wants to warn other iPhone owners about the potential danger.
Tony Carbone of Carbone Lawyers said the firm would represent a second man who claimed an overheated Apple Watch had burned his wrist. The two lawsuits had been filed in County Court.
An Apple spokesperson responded to the incident, saying that the company takes customer safety very seriously and that the two complaints are under investigation.
All smartphones have a potential fire hazard due to the use of lithium ion batteries. Problems such as overheating, leaking, or penetration of the battery cell can cause an uncontrolled effect. Placing a phone in your pocket could allow the phone to bend when seated, increasing the risk of battery damage.