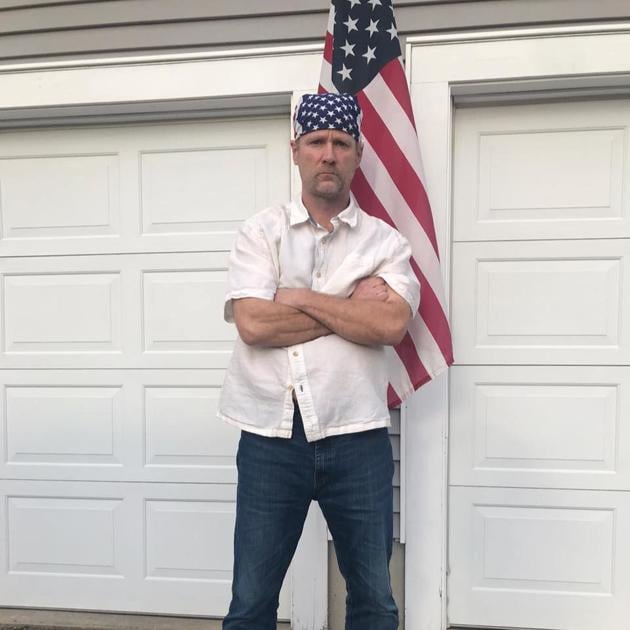 ATTLEBORO – Masks are part of the norm in the era of the coronavirus.
And it's hard to find people who like to use them.
While they aren't perfect shields, health experts from the federal Centers for Disease Control say they offer a level of protection for the wearer and those around them.
In Massachusetts, wearing a mask in public places is required, by order of Governor Charlie Baker.
One person who especially dislikes the masks and the mandate is even more the mayoral candidate Jim Poore, who unleashed a tirade against them on Saturday on his Facebook account.
Here's some of that …
I'm sick of wearing masks … I'm sick of not being able to lead a normal life, and I'm sick of my basic human rights being taken away … I've had it and I want my life and the lives of others to come back … STOP the mandatory command of the mask. For the madness.
Unsurprisingly, the post caused a pushback.
The incumbent mayor, Paul Heroux, said he doesn't like wearing masks either, but they do need to be worn.
"We are all tired of wearing masks, but this virus is still with us and if you have a mask that works, you should wear that mask when possible when around other people," he said in an emailed statement to The Sun Chronicle. "The science is clear that masks trap contaminated reservoir droplets that infected people breathe out, and therefore masks help reduce the spread of this virus from person to person."
Rob Rose, one of those who posted responses on Poore's Facebook page, agreed that the masks are miserable, but for now they are a necessary evil to prevent people from contracting a life-threatening illness.
"Everyone hates Jim's masks, it's just that some of us care more about the health of others!" he said.
Kathleen Venable encouraged Poore to do whatever he wants, although he may end up alone, which, for a mayoral candidate, may not be a good thing.
"Then don't wear a mask and leave everyone else alone," he posted. "I'm sure not (or) many people will come around you."
Heidi Stacionis couldn't resist having fun with a pun.
"Well … This is in bad taste," he posted.
Anita Lawrence said safety must come first.
"I would still wear a mask until science shows it's safe not to," he said.
Heather Provost wondered if Poore was serious.
"This is a joke right?" she said.
And Jennie Mertz challenged Poore's understanding of individual rights with a touch of sarcasm.
"As a person with a chronic disability, I totally understand how you feel," he said … "Having to wear a mask in public is definitely straightforward and totally comparable to discrimination and oppression …"
But Poore strongly defended his position when contacted by a reporter.
"Of course I knew he would be nervous," he said. "But I'm going to tell people what I believe."
Poore said he knows others will disagree with him, but his goal is not to please everyone.
"I need people to know what I believe, whether it is a national or more local problem," he said.
Poore believes that Baker was wrong to make wearing the mask a requirement.
"I don't think there should have been a mandate to start," he said, adding that he is not against using them.
They must be voluntary, he said.
"I am not an anti-masker or an anti-vaxer," he said. "I am against being forced to wear a mask or being forced to get vaccinated."
If Baker changed the mandate for a recommendation, the mask would be removed.
"I can't start it fast enough," Poore said.
Until then, stay on.
"I'm complying," he said.
And he challenged the effectiveness of the masks, about which the federal government sent mixed signals at the same time.
"If they are that good, why not recommend one every flu season?" he said.
Meanwhile, Poore said his phone number is printed on one of his posts so people can call him and talk about whatever they want.
"If I want to be mayor I have to be quite accessible," he said.
George W. Rhodes He can be contacted at 508-236-0432.