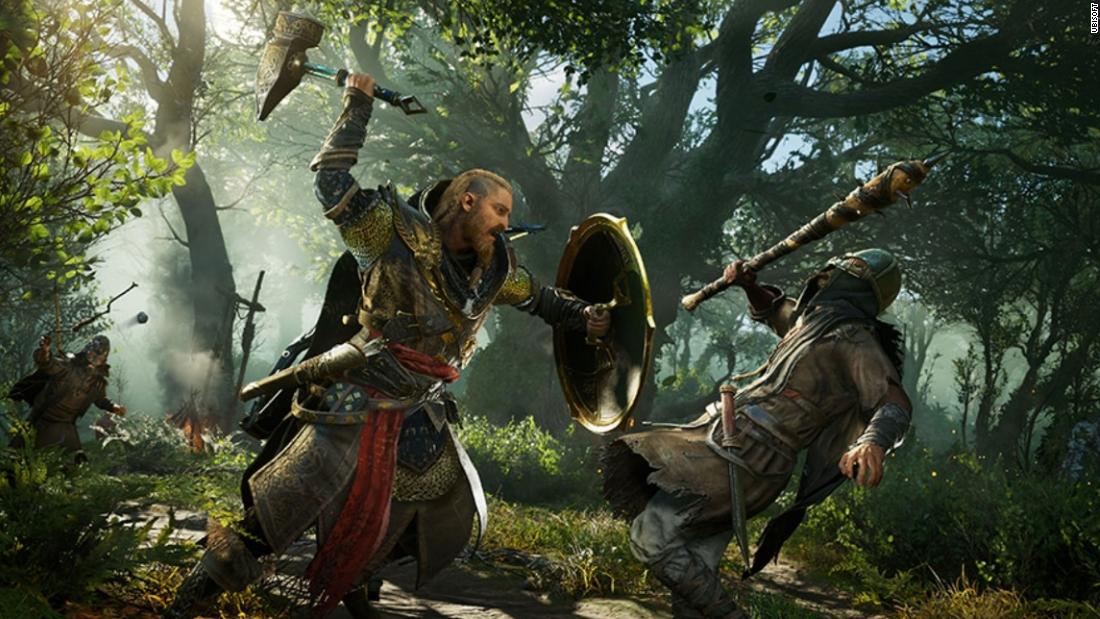 So it's hardly surprising that the "Call of Duty" and "Assassin's Creed" franchises released new ones this week. "Assassin's Creed Vallah," about Vikings and Norse mythology Set in the 1980s, debuted on November 10, the same day as the Xbox Series X. Three days later, "Call of Duty: Black Ops Cold War," was released.
"Vallah" had twice as many active players on launch day, Ubisoft's 2018 "Assassin's Creed" game, "Odyssey", the company said in a press release, without giving details. The game introduces a new setting in Dark Ages, England, which Ubisoft said is "familiar to fans of the old battle between Assassin and Templar." This is the 13th main game of the franchise.
Michael Pachter, an analyst at Wesbush, said that relatively little competition around the holiday season would help "Assassin's Breed Valhalla" in the game's mysterious setting, which may appeal to franchise fans. He predicts that like the first successful "Assassin's Creed" title, the game could sell 10 to 12 million copies, a solid hit for Ubisoft.
"[It would be] The best in their lineup, "said Pachter, estimating that the least successful titles are to sell 7 million copies.
Call of Duty's "Black Ops Cold War" received a cooler reception among fans who didn't discuss online games this week as much as they did for "Vallah". The "Cold War" takes players to Ronald Reagan's America, where they are part of an elite team fighting the Vietnamese, the KGB and the East German secret police. Both "Cold War" and "Vallah" are also playable on old shanties.
Reagan himself leads the American team because it performs secret work – and as one character in the game puts it, "Every mission we go on is illegal."
"Call of Duty" is
Of activism
(

ATVI

)
A longtime cash cow, and the franchise recently celebrated the first anniversary of its mobile game and the continued popularity of its free War Royale game, "Warzone." It remains to be seen whether the "Cold War" can achieve the same level of success.
Alex Giamo, a Jefferies analyst, predicts that "Call of Duty" may be a hit this holiday season, and estimates the game's sales will be 20 million units per year.
For "Spider-Man: Miles Morales" and "Vallah," he said, "both titles should do exceptionally well [but] Neither does the underlying audience have a 'Call of Duty'. "We'd be shocked if they hit those kinds of levels."
.